Testingfg of Ads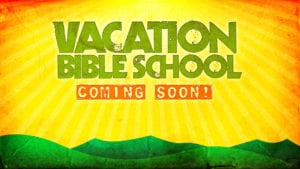 Rainbow Park Baptist Church, 2941 Columbia Drive, Decatur, invites the public to its annual Vacation Bible School.
The Vacation Bible School will be held for all ages pre-k to adults July 10-13, 6 to 8 p.m. It's free to attend.
This year's program is entitled "Galactic Starveyors: Discovering the God of the Universe." There will be a time of singing, storytelling, crafts and snacks.
Don't miss out. Transportation can be provided.
To learn more about this and other upcoming events at "The Park," visit http://www.rainbowparkbaptist.org or call us at 404-288-1910.