Testingfg of Ads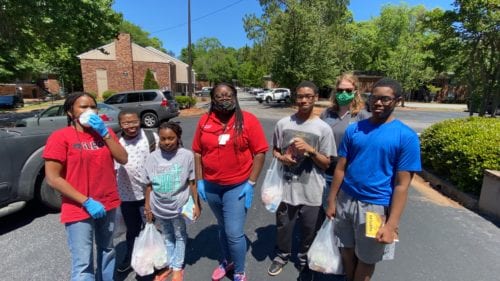 Project Transformation distributes books along Stone Mountain Elementary lunch route
STONE MOUNTAIN—When students at Stone Mountain Elementary School received their lunches and snacks on Friday, May 1, they got a special gift.  Project Transformation, a partner of the DeKalb County, gave each child a book.
The nonprofit joined the DeKalb County School District's Nutrition and Transportation Teams along their bus routes to deliver the meals to children in their communities. The school system has provided meals to children who have been learning online since state officials ordered schools to shut down to stop the spread of  COVID-19.
The organization partnered with Stone Mountain Elementary to ensure students' accessibility to reading materials outside of school hours. COVID-19 challenged their efforts, but did not derail them. They are continuing their efforts with the students of Stone Mountain.
Project Transportation is a national organization with local chapters whose mission is to "transform communities by engaging children, college-age young adults, and churches in purposeful relationships."