Testingfg of Ads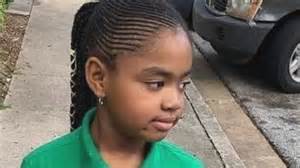 ATLANTA—A coalition of faith leaders will host a prayer vigil tonight (July 6) for Secoriea Turner, the 8-year-old child who was fatally shot on July 4. Turner was sitting in a car near the burned-down Wendy's where Rayshard Brooks was fatally shot by police and several protests have been held. The young girl was shot after someone in a group fired on the car she was sitting in.
The vigil for Turner will be held at 7:30 p.m. at 1238 Pryor Road S.W., Atlanta. F.R.E.D.(Faith-based Response to emergency Disaster, led by the Rev. Darryl Winston, with the Save Our City Coalition of pastors, activists and political leaders, are hosting the event.
Rev. Winston and the Coalition released the following statement:
"We can no longer wait to have our poor and under-served communities' voices be heard. Effective immediately, we will begin organizing Peace in the Street neighborhood walks in the hardest hit areas of our city. We ask our city leaders to join us as we close ranks behind our unheard under-served communities — to come out of their suites and into the streets. We urge city leadership to support and organize Street Summits around Atlanta to hear and directly address the concerns of poor and under-served communities who experience their interests falling on deaf ears.
"Dr. King told us, 'A riot is the language of the unheard,' and the black-on-black violence we're experiencing in certain areas of our city is the language of the unheard.
"Atlanta — like many urban centers in our nation — has become a powder keg — and is facing a leadership crisis. It's facing a leadership crisis because our leaders have become more beholden to the power structure than to the under-served, drowning out their cries, drowning out their concerns.
"As a faith leader in the community surrounding the burned Wendy's for twenty years, I urge our city leaders to demonstrate they are not too callous to care, to demonstrate their concern for those who have been left out of the city's decision-making process, hear beyond the violence, take immediate action to address what has not been being addressed, by announcing Street Summits to hear directly from our city's under-served communities, and allocating resources directly where needed.
"It is not too late for Atlanta — or for America — to redeem itself. Systemic racism has been our greatest failure, Dr. King warned, yet it can hold an 'incomparably great opportunity for the future.'
"We're taking action anew, as united clergy and civic leaders, to bring spiritual power to bear on this crisis in our city — to save our city."