Testingfg of Ads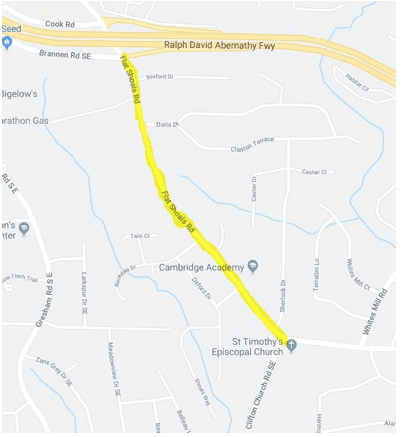 DECATUR—Aportion of Flat Shoals Road will be will be closed for two days to complete the installation of a concrete pole. The road closures will occur on Flat Shoals Road, between Brannen Road SE and Clinton Church Road SE, between 9 a.m. and 3 p.m., from Wednesday, Sept. 4, to Thursday, Sept. 5.
Road closure and detour signs will be placed in the area to advise motorists of traffic restrictions.
For more information, contact the DeKalb County Roads and Drainage Department at 404-294-2878.