Testingfg of Ads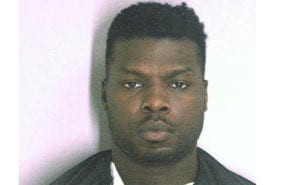 DeKalb police have arrested a 24-year-old man who they say raped and strangled a pregnant woman at a DeKalb County motel.
Terique Hall was charged with killing 20-year-old Ashley Mays at the Quality Inn and Suites at 3500 Snapfinger Park in Decatur. Mays' body was discovered inside a room at the motel. Her hands and feet were reportedly bound with zip ties. The attack took place on Nov. 18, police said. Mays' fetus did not survive, police said.
Police said Hall was captured on surveillance footage leaving the motel room where the assault allegedly occurred. Images of Hall from different angles, including him wearing a dark jacket with an American flag decal across the back as he left in his car, were disseminated to the public.
The victim's family members told Channel 2 they are devastated. They said Mays already had a son and was four months pregnant with a baby girl. Mays had planned to name the baby Alani, the family said.
Hall was also connected to a sexual assault that occurred in Lithonia on Nov. 11 and charged in that case. Investigators believe there could be more victims.
Hall has been charged with the murder, rape and aggravated sodomy of Ashley Mays and charged with rape and aggravated sodomy in a separate sexual assault that occurred in Lithonia on Nov. 11.  The Lithonia woman was bound with zip ties and raped in her home.
Hall is currently being held at the DeKalb County jail.
Police think there may be more victims. Anyone with information on the case is urged to call CrimeStoppers at 404-577-8477.