Testingfg of Ads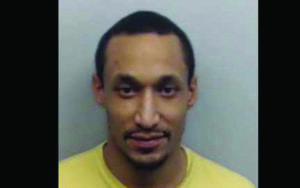 ATLANTA– Andre Jones was sentenced to 19 years in prison after pleading guilty on Oct. 21 to Human Trafficking, Pimping a Minor, and Pandering a Minor, in a case prosecuted by the Georgia Attorney General's Office.
Jones will have to serve 9 years for the 2014 incident where he trafficked a 17-year-old girl in Fulton County. On Nov. 14, 2014, Jones drove the girl to a luxury hotel in Buckhead for the purpose of prostitution where she was recovered by the FBI's child trafficking task force.  Jones had enticed her to work for him to make money to go to college. He originally told her to charge $200 for one hour, saying they would split the money. However, she was never allowed to keep any of the money. Thanks to the efforts of law enforcement, the victim was recovered on the second day she was trafficked.
Prior to trafficking the 17-year-old, Jones had been arrested for pimping an adult in Sandy Springs. After the incident with the 17-year-old, an undercover officer posing as a 16-year-old responded to an advertisement Jones placed on Backpage.com for "military minded hoes" to work for him. He tried to recruit the undercover officer to come work for him as a prostitute.
Assistant Attorney General Camila Wright Zolfaghari and Laura Pfister prosecuted the case. The case was investigated by FBI Special Agent Taylor Dervish. The prosecution of this case was a joint effort between the Georgia Attorney General's Office and the Federal Bureau of Investigations, as well as the Atlanta Police Department, the Smyrna Police Department, the Gwinnet Police Department and other agencies that are a part of the Metro Atlanta Child Exploitation Task Force (MATCH).
The co-defendant, Daeun Jones, will be tried at a later date.