Testingfg of Ads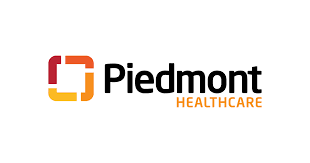 The six-week annual summer "volunteen" program at Piedmont Rockdale Hospital recently concluded with students receiving scholarships during the Volunteen Awards Ceremony. The volunteen program is organized and overseen by the hospital's Volunteer Auxiliary.
This summer, two returning students received scholarships totaling $3,000 to further their education in medicine. Jaylynn Caudle will be attending Augusta University in the fall and plans to pursue a medical degree. She has hopes of becoming an OB/GYN physician. Caudle has served more than 64 hours through the volunteen program and was recognized as the Rockdale Career Academy Healthcare Student of the Year.
Jazmyn Flakes will also be attending Augusta University in the fall. Flakes has completed 96 volunteer hours through the program, as well as internships in Piedmont Rockdale's labor and delivery department and emergency department. Jazmyn is completing her EMT courses and would like to become an emergency medicine physician.
The volunteen program provides students with an opportunity to work in various hospital departments and gain valuable healthcare experience while being supervised by auxiliary members and hospital staff. Students work in various departments in the hospital, including the emergency department, cardiology, surgical services, and labor and delivery. They are able to assist in surgeries, cesarean sections, deliveries, and other hands-on procedures.
To be selected for the volunteen program, students must submit a completed application, teacher recommendations, transcripts, and be interviewed by the selection committee.
For more information on volunteer opportunities at Piedmont Rockdale Hospital or the volunteen program, please contact the Auxiliary office at 770-918-3007.