Testingfg of Ads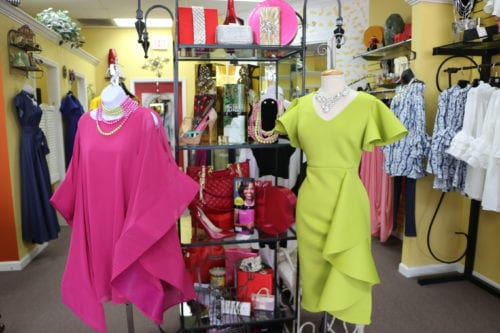 Whether you're in need of something to wear for a night out on the town, a cosmopolitan daytime event or accessories to liven up that outfit you already have in your closet, you'll find it at Phoebe's Boutique outside The Mall At Stonecrest. Owner Marcia Lopez-Watson specializes in carrying "statement" clothing in designs that run from small to 2X and accessories that make outfits "say something."
"Phoebe's is for the customer who is trying to pull together that unique ensemble. When she enters the room, her outfit is sure to start a conversation. She's elegant, sophisticated, she looks as if she is ready for the runway," said Lopez-Watson. "Your outfit is going to say something."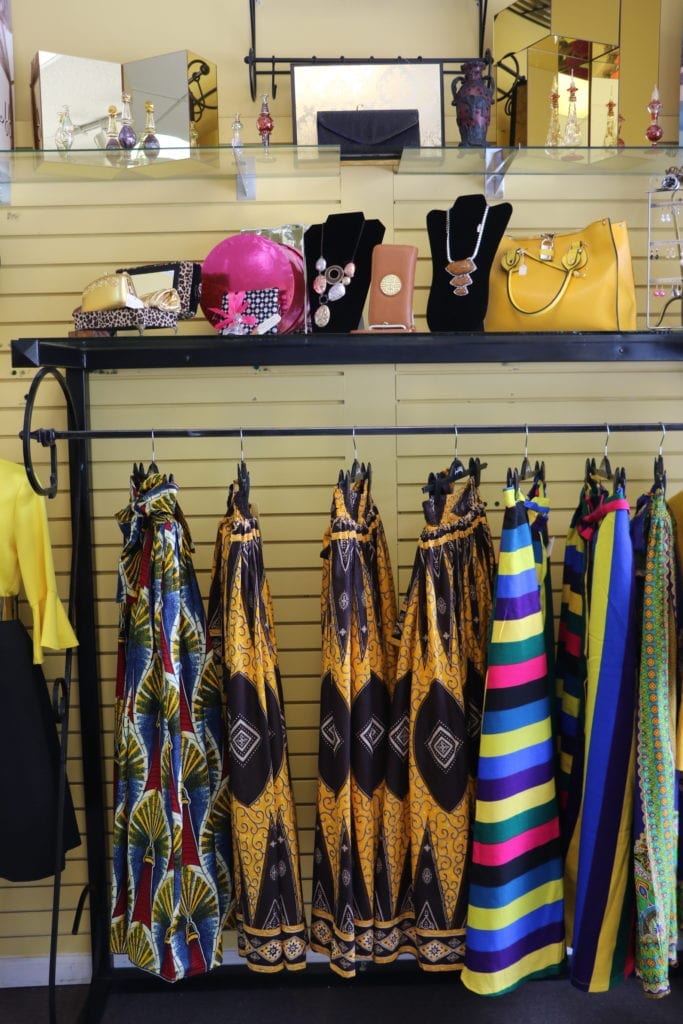 Phoebe's carries a wide range of handbags, scarves and costume jewelry.
"She will find everything she needs in our store—whether she wears a Misses or is full-figured," said Lopez-Watson. "We dress you from head to toe."
Originally hailing from Kingston, Jamaica, Lopez has operated Phoebe's Boutique for 32 years. Lopez-Watson says that for years she operated the boutique on Wesley Chapel Road in Decatur. She named the store for a relative. For the last nine years, she has operated in a plaza (near This Is It restaurant) outside the Mall At Stonecrest.
Lopez-Watson said the new trend is toward separates, rather than entire outfits, so she carries a number of pieces that can be mixed and matched. Pieces can range from costume jewelry for about $18 to a chic top that runs about $65.
Lopez-Watson said she also has made it easier for today's customers to shop—no matter where they may be physically located—by launching online purchases on her website: www.phoebesboutique.com.
"I post pictures of new arrivals and sale items on Facebook and Instagram so that you can always see what we have in store or what can be ordered," Lopez-Watson said. "We get great reviews on our customer service."
Phoebe's Boutique is located at 7331 Stonecrest Concourse, Stonecrest. Hours are Monday through Saturday, 11:30 a.m. to 7 p.m. The store is closed Sundays. 770-484-3737.
Photos By: Glenn Morgan