Testingfg of Ads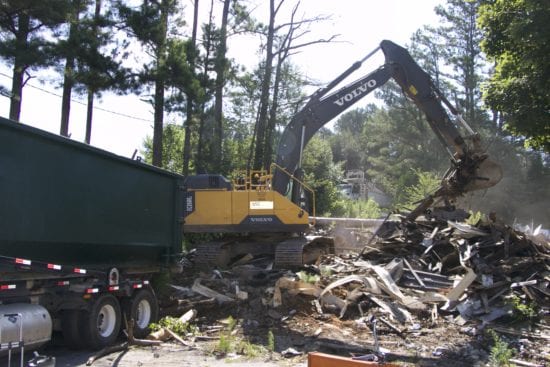 DeKalb County removed 1,199 tons of debris from demolished buildings at Brannon Hill Condominium in Clarkston on July 13 and 14, completing Phase I of cleanup plans at the development.
"I cannot overstate my appreciation for the hardworking men and women who executed a logistically challenging plan to cleanup this devastation and increase the quality of life for DeKalb residents," said DeKalb CEO Michael Thurmond. "Blight contributes to diminished public health and safety, and though we still have far to go, this is a positive first step."
Phase I of the Brannon Hill cleanup was completed by 37 county employees working a combined 460 hours with 45 pieces of heavy equipment and dump trucks. Trucks removed 152 loads of debris to DeKalb County's Seminole Road Landfill.
"DeKalb will be judged by the quality of life of all of our residents, including those most challenged," said CEO Thurmond. "The county has the ability to remove these four blighted buildings in Brannon Hill, but removing buildings isn't the cure."
Built in 1973, more than 100 units at the complex are vacant and in various states of disrepair. On Nov. 18, 2016, DeKalb County obtained a court order allowing nuisance abatement in Brannon Hill at four buildings totaling 68 units.
Phase II of the cleanup will occur later in 2017, when DeKalb will identify and award a contract to demolish and remove debris from the other two buildings (40 units). This project utilizes approximately $400,000 in federal Community Development Block Grant funds.