Testingfg of Ads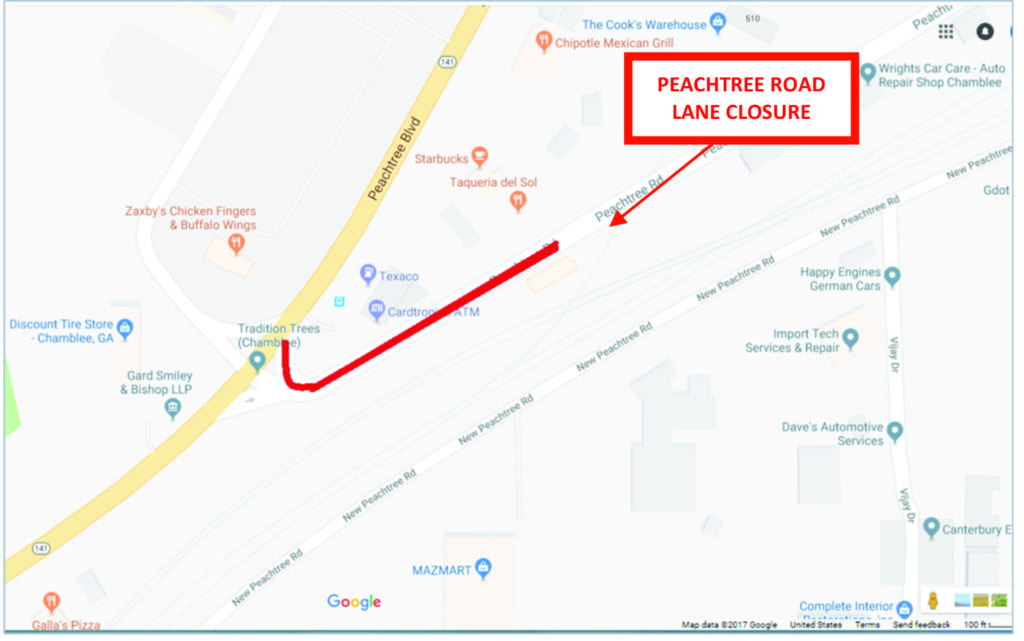 A single lane of Peachtree Road near the intersection of Peachtree Industrial Boulevard will be closed Monday, Nov. 27, 8 a.m. to 3 p.m., as crews complete emergency sewer line repairs near 4945 Peachtree Road, Chamblee.
As part of DeKalb County's $1.345 billion Capital Improvement Program, crews working on behalf of the Department Watershed Management are assessing and repairing lines to improve sewer service to the community by increasing capacity and reducing sanitary sewer overflows in the area.
Motorists and MARTA passengers who use Peachtree Road at the Peachtree Industrial Boulevard intersection should expect delays and plan for extra commuting time. Lane closure signs will be in the area alerting drivers to the construction zone and local traffic restrictions.
For more information, visit the DWM website at www.dekalbwatershed.com, call the DWM Project Information Line at 1-800-986-1108 or email projectinfo@dekalbcountyga.gov.