Testingfg of Ads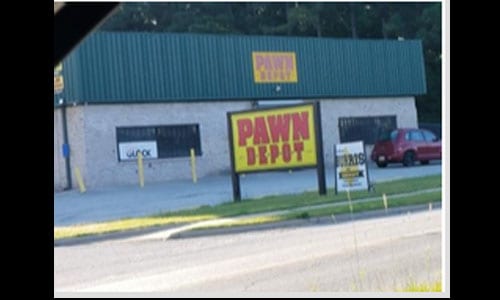 CONYERS—Hostage negotiators and SWAT members were in a standoff for several hours on Sunday, May 2, after the Rockdale County Sheriff's Office responded to a call that someone was being held against their will at the Pawn Depot, 2605 Old Covington Highway, Conyers.
After a long standoff, which began at 11:14 a.m., the owner of the shop came out of the building and was taken in for questioning, said Sheriff's spokesman Lee A. Thomas. The owner appeared to be inebriated and was neither arrested nor any charges filed against him, Thomas said.
Authorities, who had obtained a search warrant, were able to enter the pawn shop after the owner came out. SWAT members had been trying to get him to come out, in order to rescue the person who allegedly was being held hostage. Thomas said, however, authorities found no one inside being held against their will.
The owner's name was not provided in the news release.
Thomas said that an investigation is ongoing.