Testingfg of Ads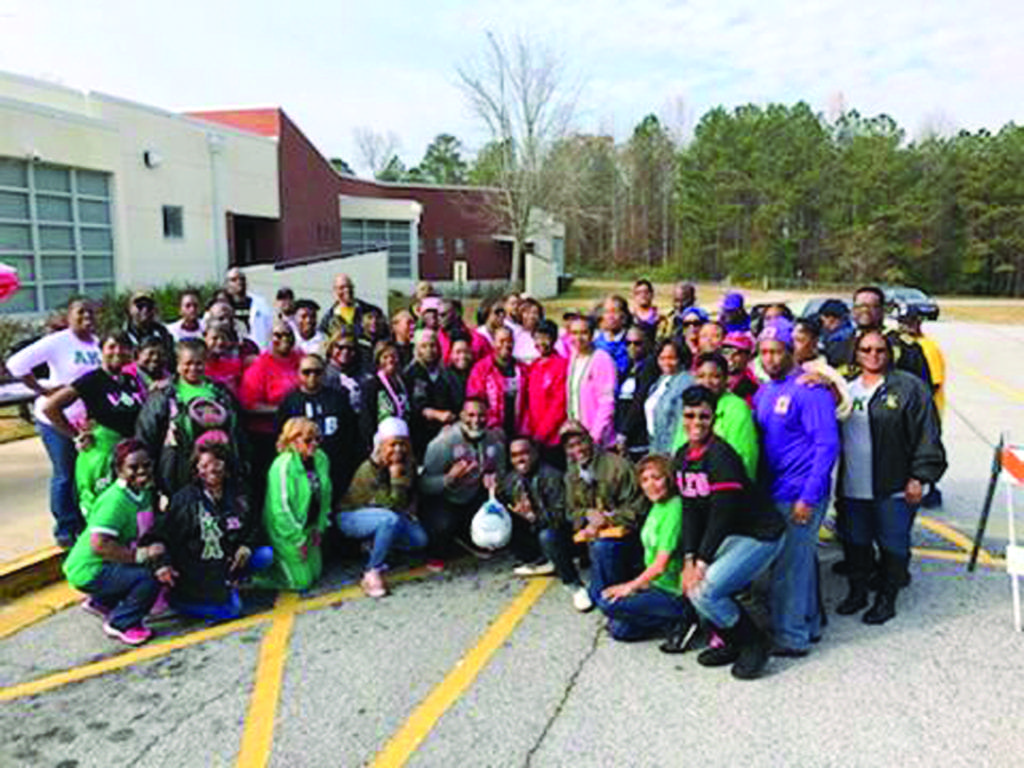 Some needy families already have their turkey for the upcoming holiday dinner, thanks to the Pan Hellenic Council of DeKalb County.
The council, which is comprised of eight of the nine black International Greek letter sororities and fraternities, collaborated with Wayfield Foods in Lithonia to purchase and distribute 135 frozen turkeys to needy families on Dec. 2 at Browns Mill Elementary School.
The school's principal, Dr. Tiffany Brown, a member of Delta Sigma Theta Sorority, Inc., was among those who participated in the event. Dr. Tanyeeta Goodjiones, a member of Alpha Kappa Alpha Sorority, Inc. who is the school counselor, helped to coordinate the distribution.
Additionally, the Council gave away more than 200 Butterball turkey coupons to area churches to be distributed to those in need.
The outreach effort marked the third annual turkey distribution the DeKalb Pan Hellenic Council has conducted.
The DeKalb council was chartered in April 2008. Earl Bradford, a member of Omega Psi Phi Fraternity, Inc., is president of the community service group.