Testingfg of Ads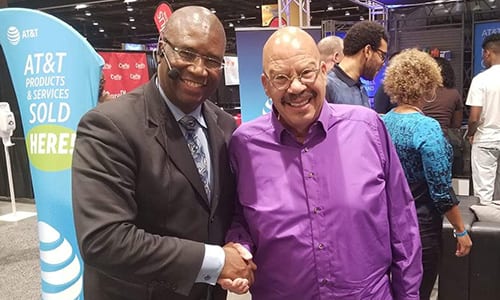 Orrin "Checkmate" Hudson spent Labor Day weekend at the All State Family Reunion Labor Day event hosted by syndicated radio personality Tom Joyner. Hudson, founder of the Be Someone mentoring organization in Stone Mountain, took his "A" game to Orlando, where he challenged 29 people at one time in a game of chess.  
The event was billed as "the largest party for African American families.
"To be a part of his exciting Family Reunion is a dream come true,"  said Hudson. "I couldn't be more excited and pleased to be asked by Tom Joyner and his organization to participate in this uniquely exciting event. I was able to reach a new audience with my messages of 'thinking ahead,' 'every move whether it be on the chess board or in life, has a consequence, 'brains before bullets,' and 'heads up, pants up, grades up, never give up.'"
Since Hudson opened Be Someone's doors in 2001 he has taught more than 60,000 students across the nation, that they own the ability to be productive, successful members of society by developing their "God-given" unique talents.