Testingfg of Ads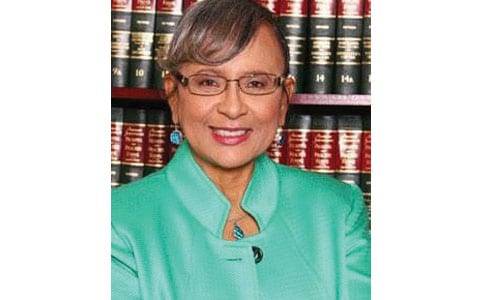 By Ruth A. Wilson | Clerk of Superior Court
The Annual Rockdale County Middle School Oratorical Competition is set for Saturday Oct. 28, 8:30 a.m., at Conyers Middle School.
The district-wide contest is sponsored each year by Lexicon Technologies, Snapping Shoals EMC, Evans Tool and Die, The Rotary Club of Conyers and the Rockdale Clerk of Courts. The first, second and third place winners receive cash prizes, which they are encouraged to use for college savings. Students, parents and the public are invited to attend and see what it takes to win.
All of the contestants are winners because they have won the competition for their grade level at their schools. All of them Choose to be Champions because it takes Courage, Commitment and Consistent effort to get to the District Level competition. I can remember my Speech 101 class when I hid behind the podium so other students could not see the paper shaking in my hand. Overcoming that fear of public speaking has served me well over the years. Each of the contestants is on a path to mastering an essential skill.
The ability to communicate effectively with superiors, colleagues, and staff is necessary, no matter what industry you choose. Workers in the digital age must know how to effectively convey and receive messages in person as well as via phone, email, and social media. Employers are making effective communication skills a top priority.
Top 5 communication skills employers are seeking:

Being a good listener is one of the best ways to be a good communicator. Students must take the time
to practice active listening as they receive feedback on their speeches.
Your body language, eye contact, hand gestures and tone all color the message you are trying to convey. A relaxed, open stance (arms open, legs relaxed), and a friendly tone will make you appear approachable and will encourage others to speak openly with you. Eye contact is very important; you want to look the person (audience) in the eye to demonstrate that you are focused on the person and the conversation.
Good communication means saying just enough – don't say too little or talk too much.Learn to convey your message concisely. Think about what you want to say before you say it; this will help you to avoid talking excessively and/or confusing your audience.
Be approachable.
Through a friendly tone, a question, or simply a smile, you will encourage your coworkers to engage in open and honest communication.

It is important to convey self-confidence. Your audience and co-workers are much more likely to enjoy hearing from you if they see that you believe in yourself and the ideas you are conveying. Of course, be careful not to sound arrogant or aggressive. Be sure you are empathizing with your listener.
All of these skills are touched upon during the preparation, training and practice for the Oratorical
Competition. Some of them are so well done, it leaves the audience and judges scratching their heads trying to figure out who won the contest.
This year, our own Rockdale County Probate Judge, the Honorable Clarence Cuthpert, will join us as a judge for the competition. We are deeply grateful for the support of such highly regarded professionals including our returning judges: Dr. Antoinette Alvarado, State Court Judge Nancy Bills, Journalist Jay Jones, Magistrate Court Judge Garland Moore, Superior Court Judge Robert Mumford, and Georgia Piedmont Technical College Marketing Director Cory Thompson.
When we approached Superintendent Richard Autry about establishing the competition several years ago, he gave it his immediate support. It has grown stronger each year. We will always be grateful to Mr. Autry for his creative vision in service to our children and to our community. By Ruth A. Wilson
Throughout each month, the clerk of courts, tax commissioner, sheriff and probate judge—Rockdale's elected constitutional officers—discuss topics relevant to their respective roles