Testingfg of Ads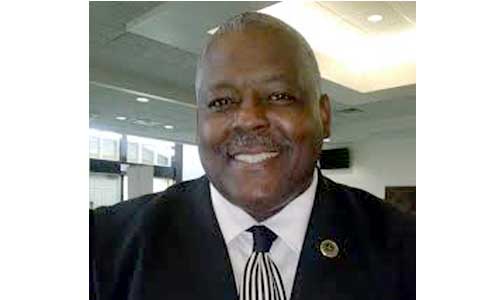 I awoke on Tuesday morning to a bombardment of calls from veterans who were outraged that Judge J.P. Boulee had announced his recusal from the case concerning Anthony Hill. You may remember that Hill was the unarmed, mentally ill military veteran who was killed by former DeKalb Police Officer Robert Olsen, who was charged with murder. March 9 will mark four years since Olsen shot and killed Hill, who had not taken his meds when Olsen saw Hill roaming naked outside the apartment complex where Hill lived.
Judge Boulee said in his order recusing himself from the case that judges must disqualify themselves from any case in which improprieties may be reasonably questioned.  In October 2018, Judge Boulee gave money to a charity run sponsored by DeKalb District Attorney Sherry Boston, while knowing the trial would take place on Feb. 25, 2019.
This is unacceptable. Judge Boulee should have known better and exercised jurisprudence and not made a contribution to the D.A.  How could his contribution prejudice his ability to perform his duty? If so, why did he make a contribution? He has made other contributions before. What's so different about this one? Why would he wait two weeks before the trial to recuse himself?
In my opinion, this was a political stunt or complete incompetence. Either way, it is unethical behavior.
The veterans community is also trying to understand why the D.A. would take the contribution. How could she do that knowing that this is one of the biggest cases in DeKalb history?
Their actions caused a ripple effect in the judicial system throughout DeKalb.
Two others were called on to oversee the trial—Judges Asha Jackson and Courtney Johnson—who also recused themselves this week without explanations.
Anthony Hill and his family deserve better. He was not killed on foreign soil. He was murdered right here in this country. If our judges have gone out of business, they need to take down their signs and go home.
Retired Lt. Col. Amos King is president of Justice for Veterans.