Testingfg of Ads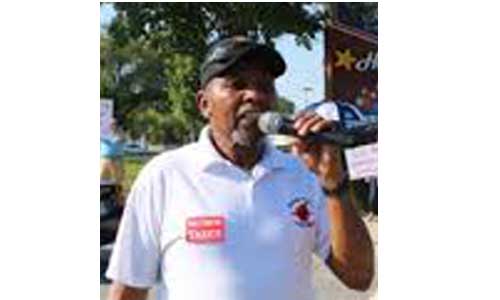 By Joel Edwards, President, Restore DeKalb
Taxpayers of DeKalb County continue to demonstrate support for DeKalb County students' success. However, it is evident that ongoing fiscal mismanagement has been rampant within the DeKalb County School District (DCSD) for a very long time.
It is well documented that fraudulent activity has led to criminal convictions of a former Superintendent and Chief Operating officer and the firing of principals, teachers, and other staff.
The discovery of previously unknown $40 million in capital funds, failure to report timely to the Georgia Department of Audits and Accounts (leading to the 2020 downgrade of the district's Moody credit rating) are more than enough examples to justify an external forensic audit.
Additionally, an AJC Nov. 21, 2020 article identified financial concerns (material weaknesses and significant deficiencies) from the Georgia Department of Audits and Accounts (based on 2018 and 2019 reports). It is clear that the district's internal fiscal reporting, controls, accounting protocols, and oversight are lacking and insufficient to identify waste, fraud, and abuse.
Even with the questionable fiscal management of the DCSD's finances that has taken place over many years, a forensic audit has not occurred in decades. Restore DeKalb requests that the DCSD Board of Education authorize an external forensic audit immediately to address these concerns.
The audit should focus on the previous eight years' finances for procurement procedures, athletic facility funds, facilities expenditures, construction contracts, and principals' end of year reports.
It would seem prudent that Board members exercise their fiduciary responsibility for ensuring the fiscal stability of the school district through this process.
For over 10 years, Restore DeKalb has advocated that the Board approve hiring of an external forensic auditor, without success. We are now demanding that the Board of Education immediately authorize the hiring of an external forensic auditor to address these concerns," said Joel Edwards, President- Restore DeKalb. "Based on the school district's previous inability to provide transparency, leaving the auditing to internal DCSD staff is not an acceptable option," he said.
Without an external forensic audit, taxpayers will continue to lack confidence in the financial oversight of the DCSD's funds, resulting in distrust and doubt that tax dollars are managed appropriately. With a new Superintendent, it is a normal expectation to conduct an audit to ascertain the fiscal condition of the organization at the beginning of a new administration.
The new Watson-Harris administration would greatly benefit from an external forensic audit, as it would provide a baseline for correction of processes that are not followed or fail to protect the DCSD from fraud and/or theft.
Therefore, Restore DeKalb demands that the DeKalb County Board of Education hire an external forensic auditor. It is an appropriate business practice given DCSD's history of financial negligence and ensures transparency and accountability that financial resources are managed to meet the educational needs of all students.