Testingfg of Ads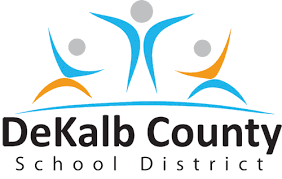 Families who are new to the DeKalb County School District (DCSD) can now access the district's new online registration system.
Parents or guardians can visit www.dekalbschoolsga.org/online-registrationnow, and navigate through a series of prompts to enter the vital information needed to ensure accurate school assignments and support services for their student.
District officials said online registration currently is open to new students only. Students transferring within DCSD must withdraw from their current school and register at their new school.
Parents of students returning to the same school must submit updated information to the school before the end of the school year or during summer registration.
Online registration requires:
Parent Guardianship
Proof of residence in the DeKalb County School District – a current utility bill (gas, water, electric) or rent/lease agreement (or mortgage) in the parents' name, or an affidavit will be needed
Certified copy of birth certificate, Passport, or I-94 (Kindergarten & first-grade students must provide a birth certificate)
Immunization Certificate – form 3231
Hearing, Vision, and Dental – form 3300;
Social Security card (you may complete a waiver)
School transcripts (if applicable)
DCSD will also operate an in-person Online Registration site for those who need direct assistance.  The site is located at the former Avondale High School, 1192 Clarendon Ave., Avondale Estates.
The online registration site will be open Monday through Thursday, 8:30 a.m. until 4 p.m., through June 20, and July 8-25. The site will be closed June 21 through July 7.
For more information, contact the Online Registration Call Center at 678-676-0998 or visit www.dekalbschoolsga.org.