Testingfg of Ads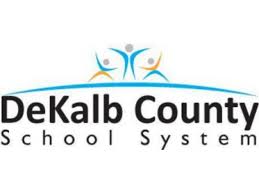 Families who are new to the DeKalb County School District (DCSD) can now access the district's online registration system.
The online registration, launched July 9, is for new students only.
Parents of returning students should contact their student's school for information. They will have the school supply lists.
The first day of school for DeKalb students is Aug. 6.
Parents or guardians can visit www.dekalbschoolsga.org/registrationand navigate through a series of prompts to enter the vital information needed to ensure accurate school assignments and support services for their student. The new student online registration process takes approximately 20-30 minutes.
Through online registration, parents can register multiple students all at one time. This process will eliminate the multiple paper documents historically required for registration. The OLR tool will provide the convenience of entering information and attaching documents with the ability to save the work for a later com
"Modern times require modern solutions. The online registration system increases our ability to provide the first-class service that leads to a very important end – ensuring students are in school and ready to learn on day one," said Superintendent R. Stephen Green.
Online registration requires:
Parent/Guardianship
Proof of residence in the DeKalb County School District – a current utility bill (gas, water, electric) or rent/lease agreement (or mortgage) in the parents' name, or an affidavit will be needed.
Certified copy of birth certificate, Passport, or I-94
Immunization Certificate form 3231
Hearing, Vision, and Dental form 3300
Social Security card (you may complete a waiver)
School transcripts (if applicable)
For parents unable to access the internet, DCSD will have two regional registration sites for their new students to enroll: McNair High School and East DeKalb Center (EDC).
For more information, contact DCSD Student Support Servicesat 678-676-0035 or visit www.dekalbschoolsga.org.