Testingfg of Ads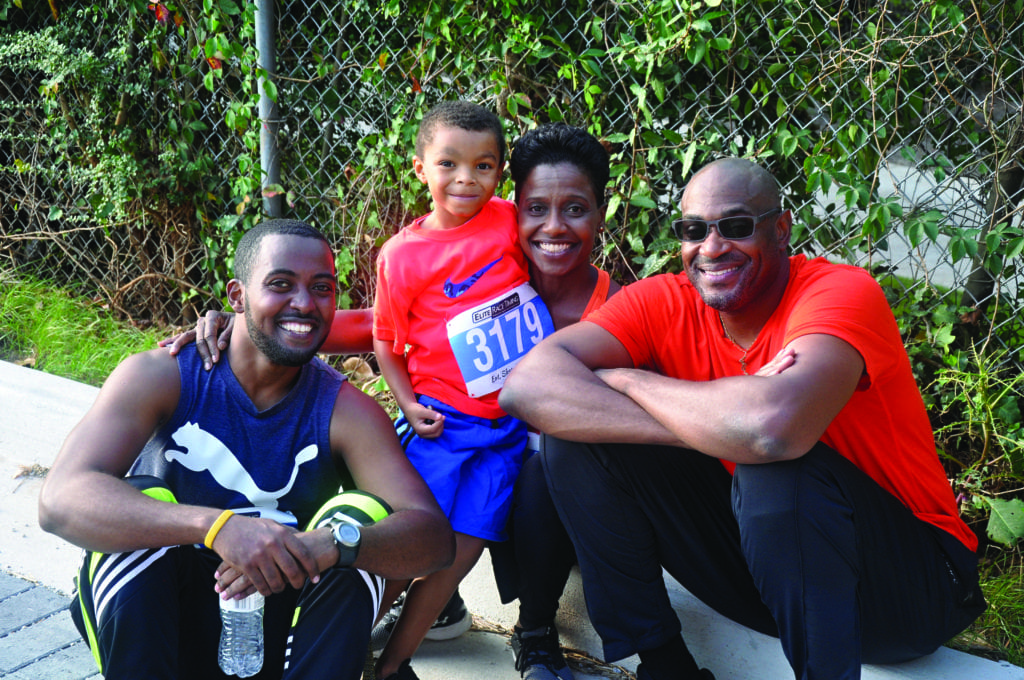 The Avondale Elementary School Education Foundation (AESEF) held its inaugural fundraiser – the AES Runs the World 5K – on Sept. 30 with 1992 Olympic gold medalist Kevin Young and local police officers leading the way as runners and walkers wound through Avondale Estates.
Young, a hurdler and friend of PTA co-president Lynn Hampton, encouraged everyone to have fun. Neighbors came out to wave and show support. Race winners were Alex Compton of Big Peach Running Co. and 12-year-old Taleah Casurra.
The 5K raised money to enhance academic programs at Avondale Elementary, which provides students with a global education through the International Baccalaureate Programme and is in the process of becoming STEM-certified.
"We are so appreciative of everyone who came out to support our inaugural 5K run," said Keith Sagers, chair of the AESEF board and a parent at the school. "We made so many new friends while raising money and promoting wellness."
The Avondale Children's Choir sang the national anthem alongside the color guard from Georgia Piedmont Technical College.
The Avondale Elementary School Education Foundation was founded in 2016 to give all stakeholders, including parents, businesses, community members and alumni, the opportunity to be a part of the growth and educational development of Avondale Elementary students. The vast majority of students qualify for free- and reduced-price lunch. Avondale Elementary families often cannot afford extra-curricular activities and travel opportunities comparable to families with greater financial means.
Through the foundation, the school harnesses community support and private investment to remove barriers, giving all students the chance to thrive.
Avondale Elementary sits in the heart of Avondale Estates and attracts students from a large, diverse attendance zone that extends beyond the city and includes many businesses, community organizations and places of worship, as well as residential neighborhoods and apartment communities. It is also a school of choice, welcoming students from surrounding areas who apply through the DeKalb County School District's school choice program. Under the leadership of Dontae Andrews, Avondale Elementary provides students with a well-rounded, challenging education in preparation for successful transitions to middle school, high school and careers.