Testingfg of Ads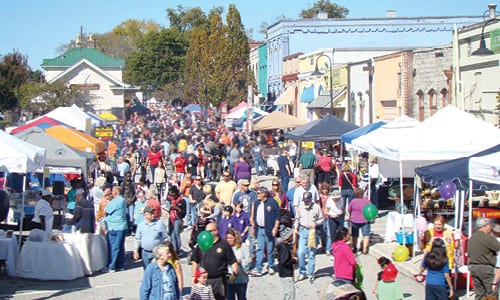 Olde Town Conyers plans to welcome residents and visitors to a series of summer street events that will showcase performers, music, outdoor dining and old-fashioned games.  The new project, Re-Imagine Commercial Street, kicks off on May 18-19  
City officials say they are bringing the Open Streets concept to Conyers to help stimulate business and offer families summer time fun in a safe, walkable environment. Commercial Street will be closed off during each event to create a pedestrian street experience, Mayor Vince Evans said. The Open Streets movement originated in Bogota, Columbia, and has since spread to North America, becoming a popular in a number of cities, officials said.
"At our planning retreat in January, the city council discussed the idea of closing Commercial Street in historic downtown on a trial basis to create a plaza-type atmosphere where people can walk freely, enjoy family-friendly activities, visit and dine with neighbors, and more," said Evans. "If the concept proves popular and beneficial to stimulating businesses in the downtown area, closing Commercial Street permanently to through traffic could be something the council considers in the future."
Commercial Street will be closed to vehicular traffic beginning at 3 p.m. on Friday, May 18, through Saturday evening, May 19. Beginning at 6 p.m., café tables and chairs, music and performers for street-side entertainment, and games such as cornhole, giant Jenga and hula hoops and sidewalk chalk activities will be held in the street. Commercial Street will re-open to through traffic on Sunday, May 20, at 8 a.m.
Future Re-imagine Commercial Street events will be held on the third Friday evening and Saturday of the month: June 15-16, July 20-21 and August 17-18. Re-imagine Commercial Street will be held in conjunction on those weekends with the Olde Town Summer Film Series at the Randal S. Mills City Center Park (Olde Town Pavilion).
For more information, call the Conyers Welcome Center at 770-602-2606.