Testingfg of Ads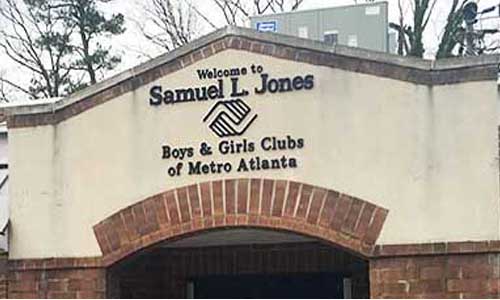 The City of Decatur announces the addition of a year-round swimming opportunity with the opening of the Oakhurst pool facility at the Samuel L. Jones Boys and Girls Club. The celebration begins with a ribbon cutting on Monday, Sept. 11, at 4 p.m., at the Samuel L. Jones Boys and Girls Club in Oakhurst, 450 East Lake Drive.
The pool had been unused for several years. Thanks to the willingness of the Metropolitan Atlanta Boys & Girls Clubs to lease the pool to the City of Decatur, the City was able to fund the renovation of the pool and create a unique swimming facility for the community.
Programming details, hours and entry fees are being finalized and will be limited this fall as the facility gets up to full operation. One of the goals was to get the pool operational for use by the Decatur High School Swim Team beginning in October to make it possible for them to reduce the number of early morning practice hours.
In addition to the Decatur High School Swim Team, the City of Decatur anticipates offering swimming lessons, adult lap swim, water aerobics and similar opportunities as the pool gets up to full operational capacity. It will also be available for party and special event rentals beginning in 2018.