Testingfg of Ads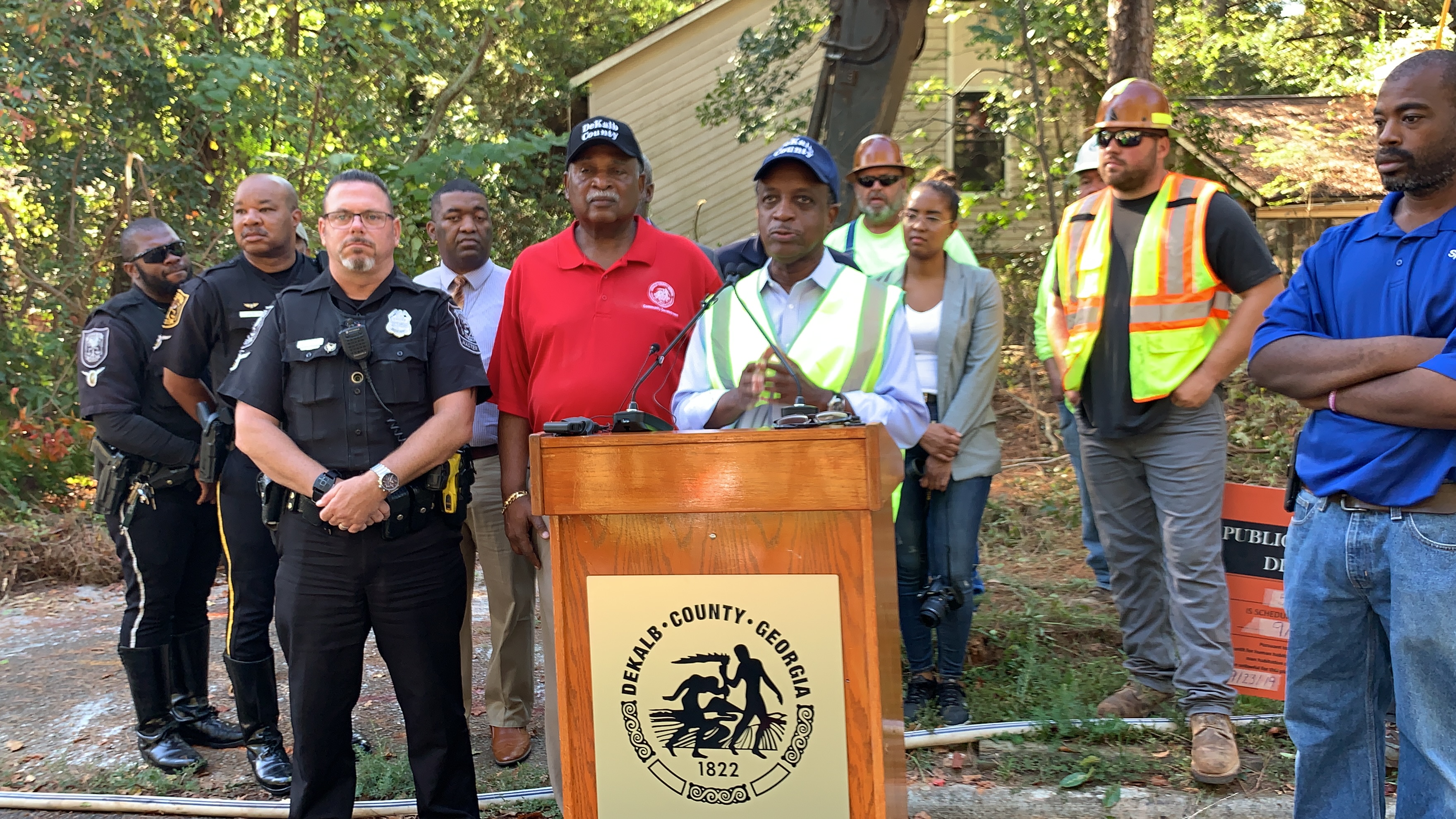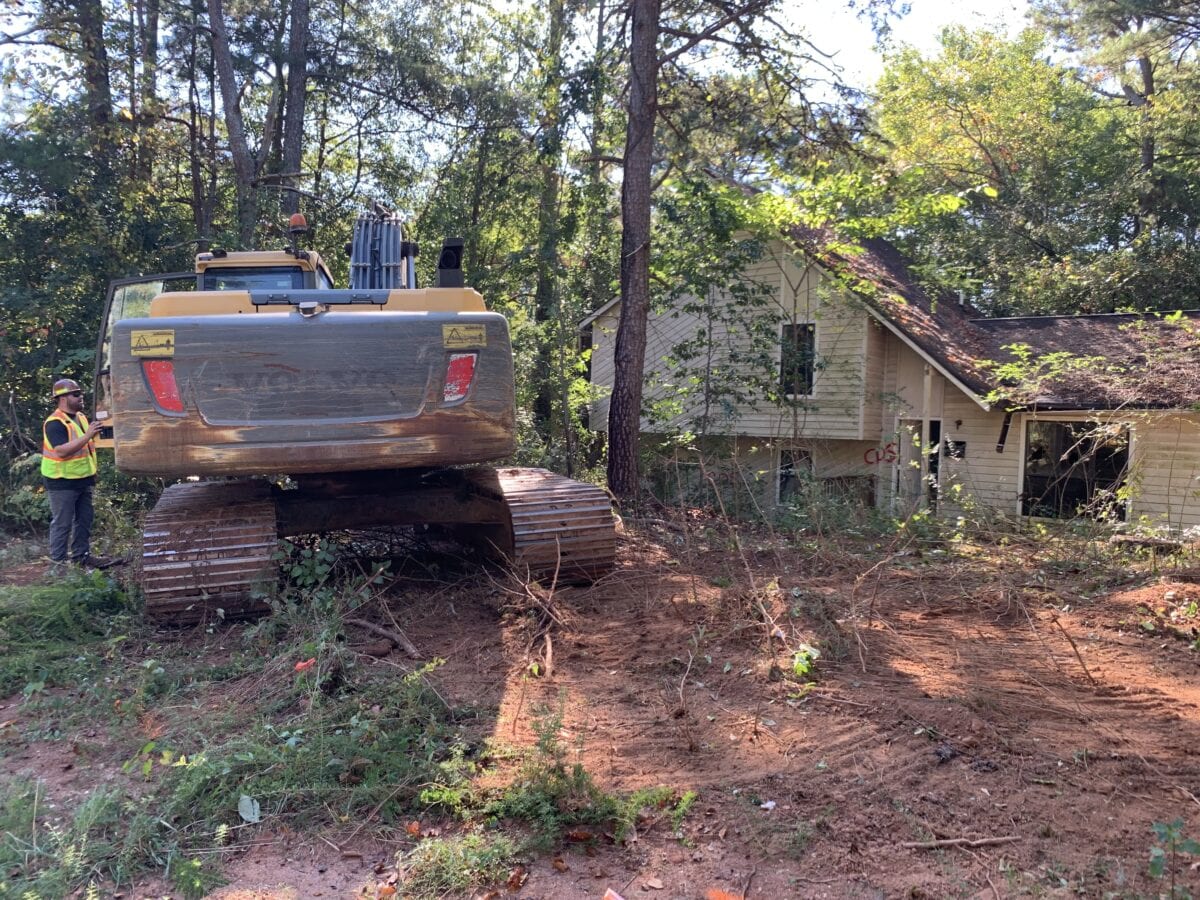 By Mackenzie N. Morgan
DeKalb County demolished its 67thresidential eyesore on Sept. 25 in a neighborhood in unincorporated DeKalb.
DeKalb CEO Michael Thurmond said the single-family home, located at 5437 Forest East Lane in Stone Mountain, was demolished after property owners failed to comply after receiving various code enforcement infractions dating back to 2017. The property was cited for high weeds and grass, inoperable vehicles on the property, and abandonment among other things.
Thurmond was on site for the demolition, flanked by news crews, neighbors and elected officials eager to see the abandoned property come down.
"This is a quality of life issue, but it's also a public safety issue. Studies show how blight often creates criminal behavior within a community and blight will no longer be tolerated in DeKalb County," said Thurmond.
The property will cost the county around $15K to demolish and is estimated to be worth about $75K.
The county, Thurmond said, is on track to exceed its demolition goal for 2019 and has already abated or demolished more than 430 properties in the last three years.
Quinte Cox, who has a 2-year-old daughter and is a resident in the neighborhood where the demolition took place, said he is relieved to have the derelict property gone.
"I thank DeKalb County for taking the initiative to make the neighborhood look better and feel safer," said Cox.