Testingfg of Ads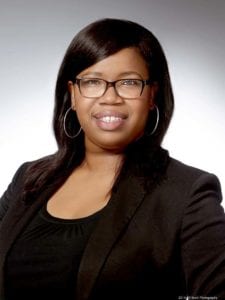 ATLANTA – The Grammy® Award-winning Atlanta Symphony Orchestra is pleased to announce Nicole Jordan as the orchestra's Principal Librarian and the first African American woman to be named Principal Librarian of a major orchestra.
Jordan joined the Atlanta Symphony Orchestra as Assistant Principal Librarian in Oct. 2011. Prior to joining the Atlanta Symphony Orchestra, she served as library fellow with The Philadelphia Orchestra for three years.
"The Atlanta Symphony is thrilled to promote Nicole, after a rigorous and grueling international audition process, to the position of Principal Librarian," said Evans Mirageas, vice president of Artistic Planning. "We look forward to her leadership for many years to come in this important role for our institution."
"The Atlanta Symphony Orchestra is a cornerstone of Atlanta's diverse arts and culture," said Jordan. "I am honored to be a part of such a renowned group of musicians and the organization that supports them."
In addition, Nicole Jordan has previously held positions as Ensemble Librarian at the Interlochen Center for the Arts, Librarian for Symphony in C and Head Librarian for the American Academy of Conducting at Aspen at the Aspen Music Festival and School.
Jordan holds degrees in viola performance from the University of Minnesota-Duluth and music history from Temple University.
Celebrating its 72nd season, the Atlanta Symphony Orchestra performs a full schedule of more than 150 concerts, including educational and community concerts, each year for a combined audience of more than half a million.