Testingfg of Ads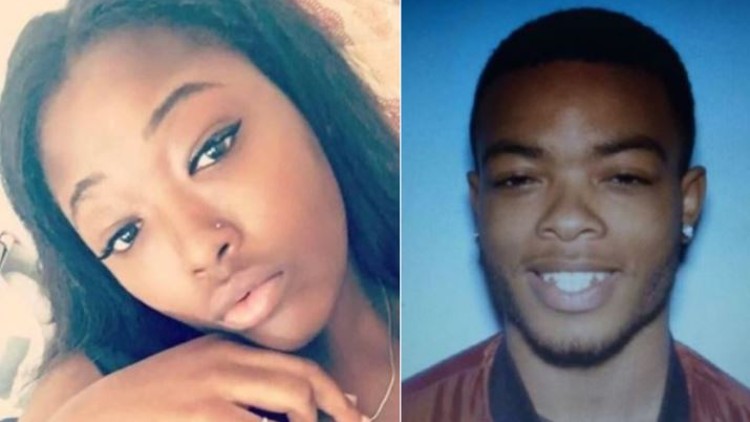 Following a nearly two-hour standoff at a residence on Snapfinger Road in Decatur on Dec. 1, authorities arrested Quantez D'Ante Tyre of Decatur for the Nov. 27, 2017 shooting death of 22 year-old postal worker Tyrika Terrell of Covington, Georgia.
The DeKalb County Sheriff's Office S.W.A.T. and Fugitive Units, along with the U.S. Marshal's Office, located Tyre, 22,  at a relative's home around noon on Dec. 1.  After other occupants abandoned him in the home, Tyre positioned himself with a weapon in an upstairs room, as Sheriff's Office investigators attempted to negotiate his surrender. Shortly afterward, the suspect set a fire inside the home and shots were fired. When the suspect came out of the house, S.W.A.T. deputies surrounded and engaged him.  When Tyre complied, he was taken into custody.  He was observed to have sustained self-inflicted gunshot wounds.
Emergency medical service teams on the scene transported  Tyre to Grady, where he was held in custody of the sheriff's office. Following treatment and release, he will be taken to the DeKalb County Jail.
The sheriff's office received a warrant on Nov. 28, 2017 charging  Tyre with Felony Murder at 2724 Wesley Chapel Road in Decatur near the U.S. Post Office where Ms. Terrell was employed.  According to the warrant, Ms. Terrell called Police Emergency 911 on Nov.  27, 2017 to report that Tyre was outside her job, and that he had threatened to kill her a week earlier.  She was shot several times in the head, causing her death. Tyre fled the scene. Police reporting the incident named Tyre as the suspect and warned the public that he should be considered "armed and dangerous."
Monday, Dec. 4, 2017
Funeral held today for murdered postal worker, suspect arrested
Today, family and friends said farewell to Tyrika Terrell, the 22-year-old postal worker who was shot by her ex-boyfriend on Nov. 27. The funeral was held at1 p.m. at New Love Missionary Baptist Church in Atlanta.
DeKalb County police arrested Quantez D'Ante Tyre, 22, and charged him with the murder of Terrell, who was the mother of his 6-month-old daughter. Police arrested Tyre on Friday, Dec. 1, at a relative's home.
Police said Tyre shot himself and he set the house on fire where police located him four days after the shooting. Tyre was taken to Grady Hospital where he was kept in custody.
Thursday, Nov. 30

Mother of murdered postal worker mourns loss of youngest daughter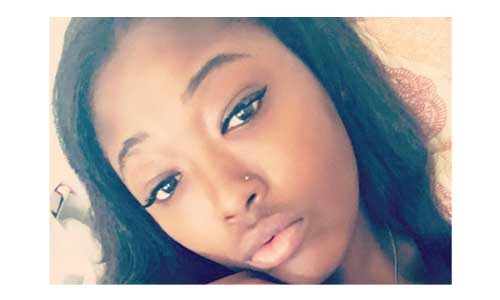 Eugenia Terrell-Grant can't find the words to express the deep hurt she feels as she mourns the loss of her 22-year-old daughter, Tyrika Terrell, who was killed by a man with whom she was trying to end a relationship. At On Common Ground News' deadline, that man, 22-year-old Quantez D'Ante Tyre, was wanted by DeKalb County police and the FBI.
Tyre allegedly shot Terrell on Nov. 27, around 6 p.m. outside of her job at the U.S. Postal Service on Wesley Chapel Road in Decatur, police said. Her body was found near the loading dock, authorities said.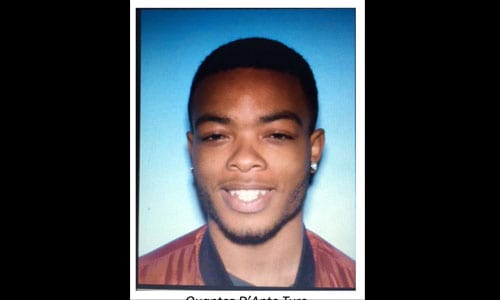 Terrell, who lived with her mother, stepfather and brother in Covington, had only worked as a Postal Service carrier assistant for about 30 days, her mother told On Common Ground News. She said her daughter was the youngest of three girls. She had two brothers.
Terrell-Grant said her daughter had been trying to break up with Tyre because he was very abusive.
"He shot her in the head four times," said Terrell-Grant. "He had threatened to kill her. He had asked me if he could stay at my home and I told him no."
Terrell and Tyre had a 6-month-old daughter, T'kyrra, together. Terrell-Grant, who is disabled, said she is now raising the baby, who was born prematurely at 29 weeks gestation and has several health challenges.
"My granddaughter is all I have left of my daughter," said Terrell-Grant.
Terrell-Grant said the suspect's mother had reached out to offer her condolences but the pain of losing her daughter was still too fresh for her to begin reconciliation.
The wake for Tyrika Terrell will be held on Sunday, Dec. 3, 1 – 5 p.m., at New Love Missionary Baptist Church, 758 Dill Ave., Atlanta. The funeral will be held on Monday, Dec. 4, 1 p.m., at New Love Missionary Baptist Church. RW Andrew Mortuary is handling the funeral arrangements.
Tyre is considered armed and extremely dangerous. The suspect is 5 feet 8 inches tall and 160 pounds. Anyone with information leading to the whereabouts of Tyre is asked to call the DeKalb County Police Department at 770-724-7850 or Crimestoppers at 404-577-TIPS. All tips will remain anonymous.
The public is asked to make donations to assist the family via www. GoFundMe.com (Tyrika Terrell Memorial Fund) or by dropping off donations at RW Andrew Mortuary, 1832 Washington Ave, Atlanta.