Testingfg of Ads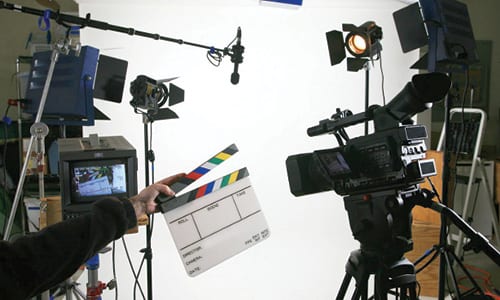 DeKalb County homeowners and businesses can now showcase their properties as potential locations and location scouts can easily secure locations and permits through a new online resource created by the DeKalb Entertainment Commission. The online portal is accessible at DeKalbEntertainment.com and via any mobile device.
The system allows location scouts a one-stop portal to find, secure and pay for ideal sites throughout the county for film, television and commercial productions. The system streamlines permitting and approvals through every county department involved in the process.
"The new system makes location identification and permitting a completely electronic process, with every county department integrated into the online, paperless system," said Shelbia Jackson, director of the DeKalb Entertainment Commission. "Our system is based on FilmApp, the accepted standard used across the industry."
DeKalb residents and business owners can also easily input their properties into the system as potential locations. From modern homes to 1970s-style ranches, from older offices to modern businesses, scouts are looking for the right "image" for their production.
To use the portal, scouts, filmmakers, homeowners and business owners simply click to https://dekalbentertainment.com/film-locations/ and choose their option: 1) Permitting, 2) Finding a location, or 3) Inputting your home or business as a potential location.
The new DeKalb Entertainment Commission officially launched in October 2017. A division of Decide DeKalb, the Development Authority for DeKalb County, the Commission is charged with stimulating economic growth across the county in film, television, music and digital entertainment. An inaugural "Entertainment Expo" in October offered panels, networking and other resources for hundreds of DeKalb businesses and residents.
"The DeKalb Entertainment Commission is about making connections, building collaboration and creating amazing content," said DeKalb Entertainment Commission Chair Andrew Greenberg.
 New Tools, Resources, Economic Impact
A new website, DeKalbEntertainment.com, provides resources across all three entertainment industry sectors (Film/TV, Music, Digital Entertainment)
The county offers a regular series of events to educate and support residents and local business
An ongoing marketing effort showcases DeKalb to statewide, regional and national audiences
About the DeKalb Entertainment Commission
The DeKalb Entertainment Commission (DeKalbEntertainment.com) offers businesses in Georgia's fast-growing entertainment industry access to a collaborative, supportive infrastructure which accelerates the growth and success of creative ventures in film, television, music and digital entertainment.