Testingfg of Ads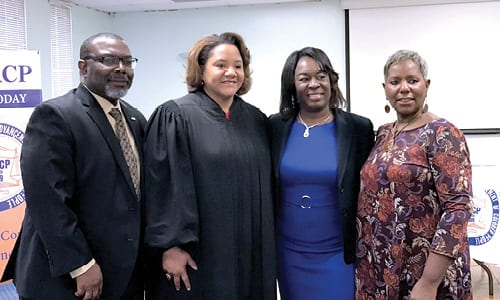 The DeKalb NAACP held a swearing-in ceremony on Dec. 15 for its newly-elected officers. DeKalb County Superior Court Judge Courtney Johnson performed the oaths of office. 
The officers who were sworn in to serve for the 2019-2020 term are:  
Teresa Hardy, President 
Lance Hammonds, 1st VP 
Vaughn Irons, 2nd VP
Edwina Clanton, 3rd VP
Denise Brown, Secretary 
Sandy Johnson, Assistant Secretary 
Lisa Wright, Treasurer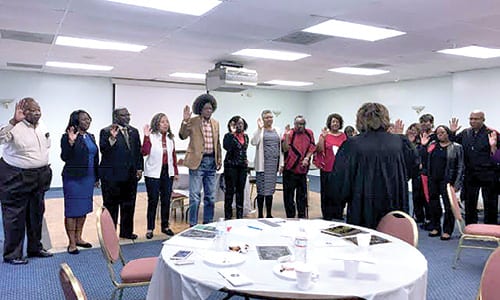 Members At Large: 
Gil Garland 
James Hall 
Shelby Hall 
Freda Hammonds 
Martha Jackson
Vivian Moore 
Waymon Norwood, Jr. 
Angela Patrick 
Zepora Roberts 
D.E. Smith 
Louise Thomas 
Denise Thomas-Allen 
Cherry Willis 
Hardy said she is looking forward to serving and she's encouraging those who have not joined the NAACP to sign up for membership. In addition to building membership, the civil rights organization, Hardy said, plans to increase visibility and focus on relevant programs and activities that directly support a better DeKalb County.
For more information on membership and activities, visit www.dekalbganaacp.org.