Testingfg of Ads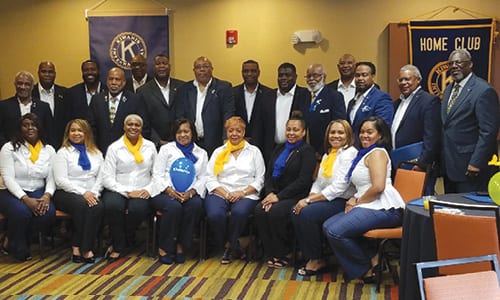 The new Lithonia-Stonecrest Kiwanis Club held a charter ceremony on June 2 during a breakfast meeting. The new club has 27 members, said Donald Fleary, who serves on the board of directors. Thomas Legall is president of the new club.    
The original Lithonia club, which was chartered in 1992, had been inactive since 2001, Fleary said. 
"Many of the members had moved away," said Fleary. "We are excited about having this new club." 
Mayor Jason Lary, who attended the charter ceremony, welcomed the new club to the city. Lary acknowledged some of the previous community service work the former club performed.  
Kiwanis clubs work to enhance communities, taking on various initiatives.