Testingfg of Ads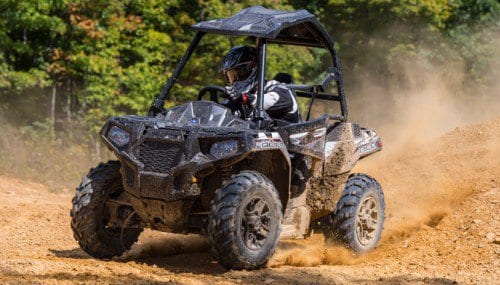 Those who operate all-terrain vehicles (ATV) on public roads or highways within the city of Atlanta will face higher fines and penalties under new legislation passed by the Atlanta City Council.
The increase in Atlanta's penalty for operating such vehicles in the city right-of-way comes after a recent proliferation of ATVs on Atlanta public streets.
The amended ordinance was introduced by District 12 Councilmember Joyce Sheperd.
"The operation of an ATV is currently prohibited on city-owned property, parks and residential city streets, but we are still witnessing an alarming amount of violations," Sheperd said. "Not only are ATV drivers risking their own lives by driving recklessly and performing dangerous stunts, they are also risking the lives of other drivers and even pedestrians."
The use of go-karts and golf carts are not impacted by the legislation.
Violators of the city's all-terrain vehicle ordinance could be subject to the following fines or penalties:
$750 fine for the first violation (up from $250)
$1,000 fine for a second violation (up from $500)
30 days to 6 months in jail for a third violation
60 days to 6 months in jail for all subsequent violations
The amended ordinance gives Atlanta Municipal Court judges some level of discretion in sentencing.
In the 2015-2016 legislative session, the Georgia General Assembly passed House Bill 579, which gives municipalities the ability to prohibit or limit the operation of ATVs or personal transportation vehicles on public roads and highways within their jurisdictions if it is determined that such operation endangers the safety of the traveling public.