Testingfg of Ads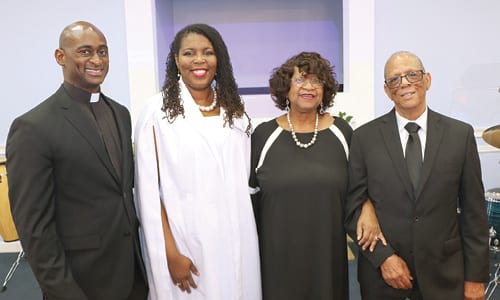 New Creation Christian Fellowship in Stone Mountain celebrated the installation of Pastor Tracey Whaley and his wife, First Lady Renee' Whaley, on Aug. 19. 
Apostle Floyd Dautrieve and his wife, Lady Emma L. Dautrieve, founders of the church, performed the installation.   
The Whaleys were among the first members of New Creation Christian Fellowship when the Dautrieves launched the Apostolic ministry in 1997. Apostle Dautrieve said after he ordained Whaley several years ago, Whaley started his own church. Whaley eventually returned to New Creation Christian Fellowship and began serving as one of its pastors. In his new role, he will serve as senior pastor of the church.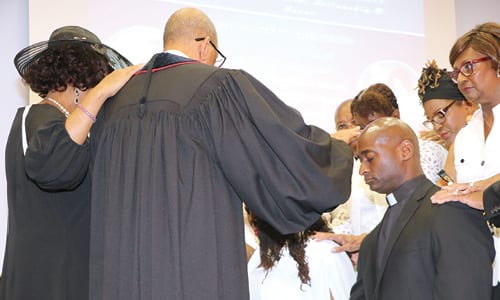 A native of Covington, Pastor Whaley is a graduate of Savannah College who holds a master's degree and is working on a second master's degree. Outside of his work in ministry, he has worked in law enforcement for more than 20 years. He currently works as a police major with the Clayton County School District. 
Pastor Whaley said he and his wife are excited about leading New Creation Christian Fellowship and look forward to reaching and teaching and growing the ministry 
New Creation Christian Fellowship invites the community to worship services, which are held on Sundays at 10:30 a.m., Thursdays at 7:30 p.m. and Saturdays at 9:30 a.m.  The church is located at 828 S. Stone Mountain Road, Stone Mountain.