Testingfg of Ads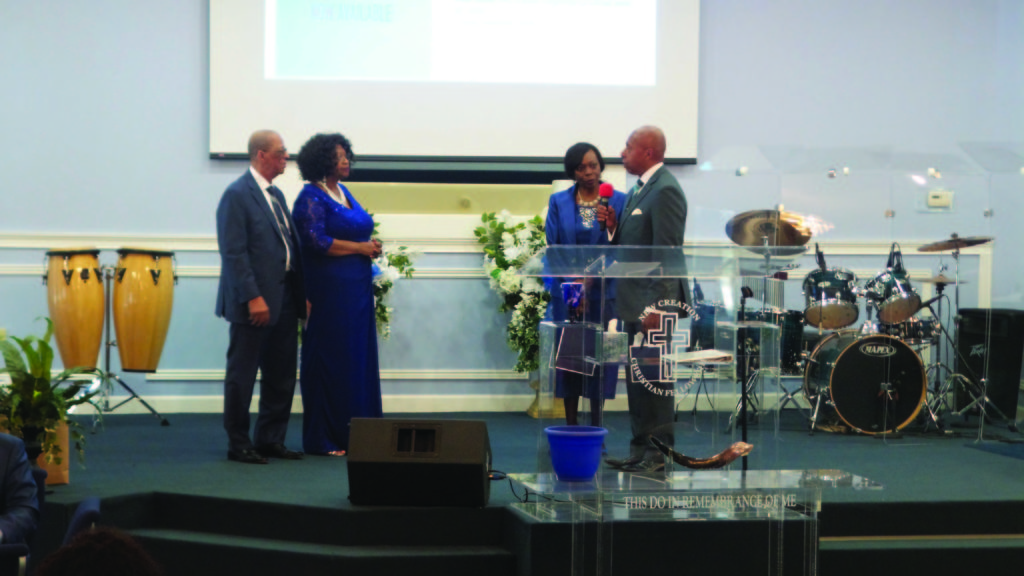 By Nate M. Hill
STONE MOUNTAIN–New Creation Christian Fellowship (NCCF) celebrated its 20th anniversary on Aug. 20.
The anniversary celebration featured guest speaker, Pastor Jeff Glover, founder of Perfecting the Saints Church International in Hampton, GA. Pastor Glover has served under the tutelage of Dr. Creflo A. Dollar of World Changers Church in College Park, GA for the past 24 years and he has been actively involved in the ministry at NCCF for many years.
Bishop R.H. Parkinson, who ordained Apostle Dautrieve about five years ago, flew in from London for the milestone celebration, which included a banquet during the service.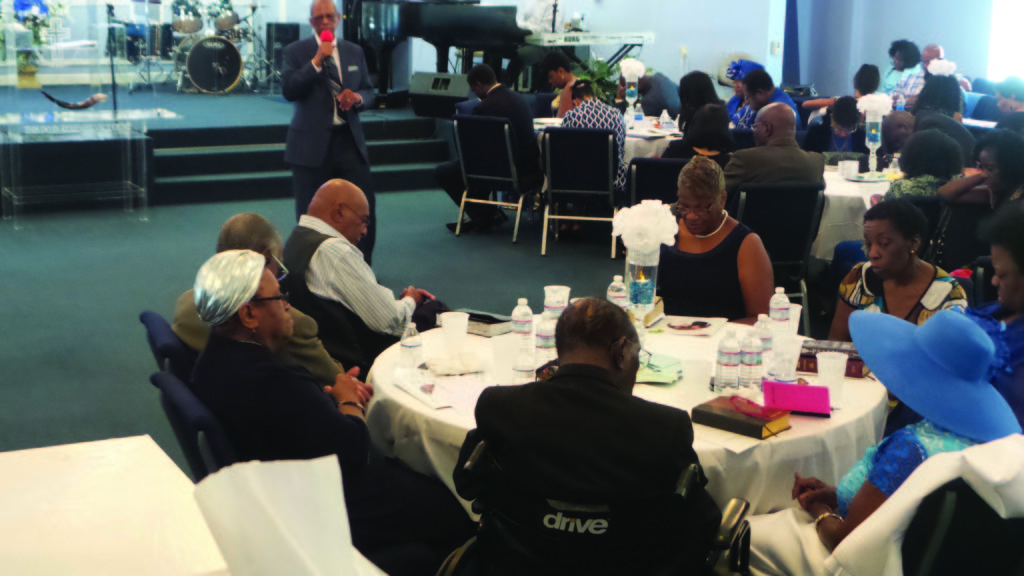 "I was very pleased and surprised that he came," said Apostle Dautrieve.
"We were excited that he came and brought remarks in person. He told us how proud he was of us and encouraged us to continue the vision the Lord had given us," said First Lady Emma Dautrieve.
Apostle Floyd Dautrieve and First Lady Emma Dautrieve founded NCCF in 1997. The Dautrieves relocated from California to DeKalb County in 1995 after fostering a relationship for more than 15 years in the Greater Los Angeles area under Dr. Fred Price and Bishop I.V. Hilliard.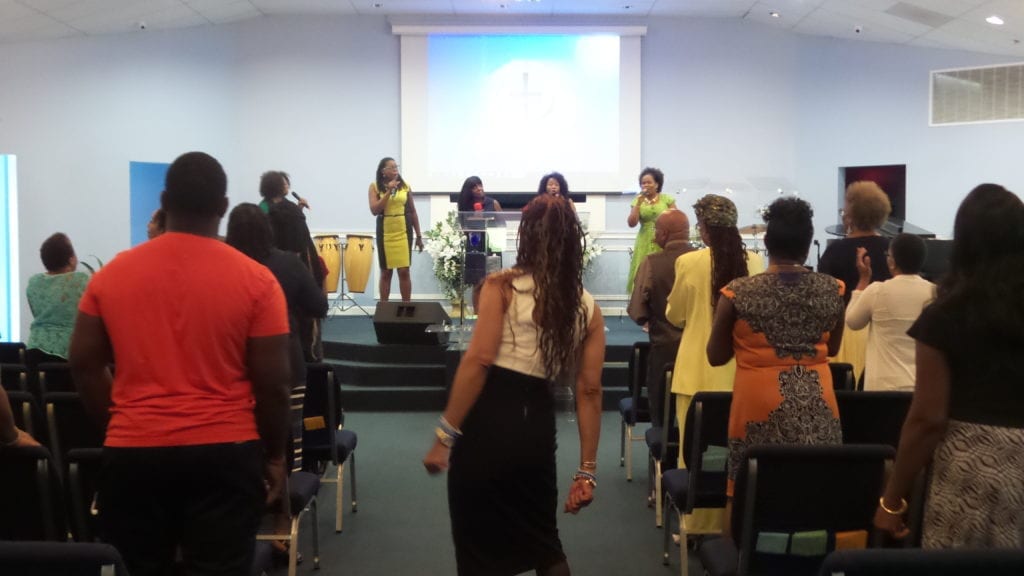 NCFF conducted its first service on Aug. 17, 1997 at a classroom at Maranatha School located in Stone Mountain, Georgia. From humble beginnings, the church grew large enough to quickly purchase and build a new sanctuary on 4.9 acres of land, which was completed in August 2008.
Apostle Dautrieve said he is most proud of the fact that NCCF has been fiscally responsible and is debt free. The congregation built the edifice in 1998 and paid off the mortgage in 10 years.
"Our church leadership has always believed in being good stewards with God's blessings," Apostle Dautrieve said.
NCFF is planning to build a Family Life Center on the property. The facility, estimated $600K to $700K, will have a gym, classrooms, children's church, and a patio area. Apostle Dautrieve said the new facility will provide needed amenities to cater and minister to families, especially children who hold a special place in his heart.
"I strongly believe in the family structure. It is my heart's desire to see Christians grow and mature into the full knowledge of Christ through the teaching, learning and faithful application of The Word," Apostle Dautrieve said.
New Creation Christian Fellowship's worship services are held Sundays at 10:30 a.m. Bible Study is held Thursdays at 7:30 p.m. and Saturdays at 9:30 a.m. Intercessory Prayer is held Thursdays at 7 p.m. and Saturdays at 9 a.m. The church is located at 806 S. Stone Mountain-Lithonia Road, Stone Mountain. 770-465-0870.