Testingfg of Ads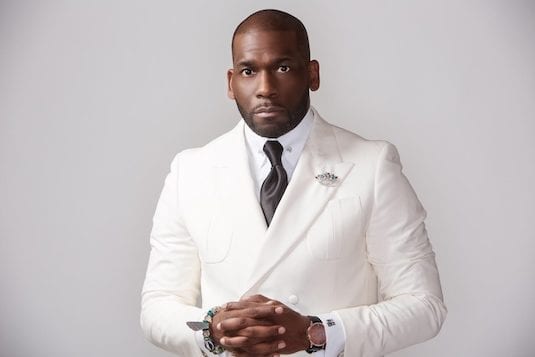 New Birth Missionary Baptist Church in the city of Stonecrest announced the ministry's shift to a digital worship, prompting a surge in online viewership.
Pastor Jamal Harrison Bryant informed his congregation to visit newbirth.org, Facebook Live and YouTube Live to view service for the next few weeks as houses of faith across the nation adhere to the urging of "social distancing restrictions" by the nation's leaders.
"As we begin transitioning to a complete digital worship experience, we are already experiencing a huge increase in viewership and engagement across all of our digital platforms," said Bryant, who organized a call with more than 500 local and national faith leaders about the faith community's coronavirus response last week. "As businesses and schools close their doors, we have to leverage technology to keep the doors of the church open. We can't let the coronavirus stop us from still being a church to our members and the community."
Recently, Bryant announced a 24-hour prayer line as well as additional efforts New Birth is putting in place to keep parishioners encouraged and spiritually connected as stricter assembly restrictions are established and anxiety grows around the global coronavirus threat.
On Sunday, March 15, New Birth hosted its last, in-person service for the month, implementing increased precautions including social distancing seating, increased hand sanitizing stations and an abbreviated service. Bryant also encouraged senior citizens of his congregation to worship from home. He temporarily suspended New Birth's children's ministry to mitigate transmission threats to vulnerable populations.
During the March 15 transitional service, New Birth members also donated more than 1,300 canned goods and nonperishable items to support the ministry's food pantry, The King's Table, which typically serves 300 to 500 families each month.
"As our nation and world responds to this pandemic, it is important to remember those families and individuals who may have limited access to healthcare, are reliant on school meals for nourishment and don't have the luxury to stock up on needed items due to financial hardships," said Bryant, who launched a partnership with Trader Joe's, Publix and other organizations to support New Birth's food pantry effort.
"On Tuesday(March 17), we served more families in one day than we typically served in an entire month. This reflects the immense and ever-growing need for all of us to lend a helping hand in these troubling days."
New Birth will continue to offer spiritual enrichment and hope to its members and community by offering online services. To view the weekly digital services, log on to newbirth.orgon Tuesdays at 7:30 p.m. and Sundays at 9:30 a.m. New Birth services are also available on Facebook and YouTube under New Birth MBC. The church's 24-hour prayer line is 770-484-7113.