Testingfg of Ads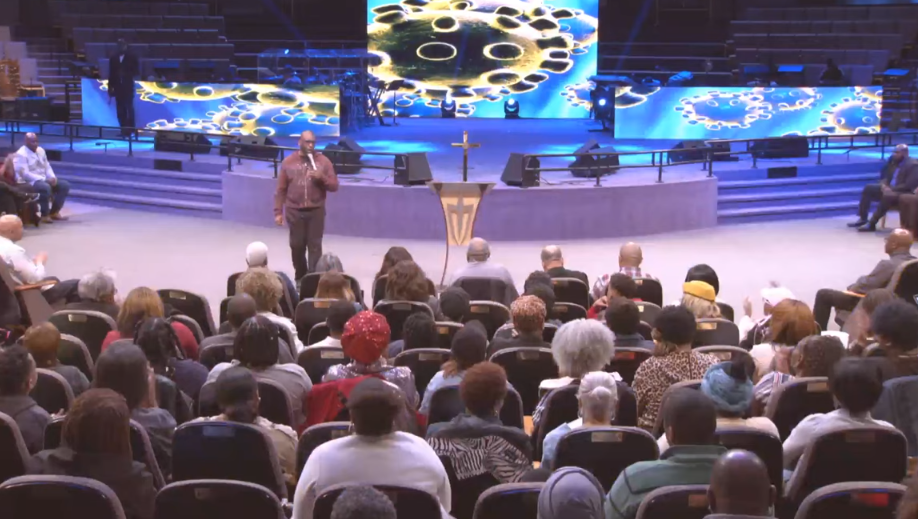 In the wake of a possible pandemic, New Birth Missionary Baptist Church, is proactively taking precautions to mitigate the current coronavirus threat. From a modified service that includes less hugs and handshakes to ensuring members are connected digitally for alert notifications, Dr. Jamal Harrison Bryant is proactively preparing his congregation through education and awareness. Click here to view a recent message from Dr. Bryant regarding the coronavirus.
The congregation at New Birth Missionary Baptist Church will experience a slightly modified church schedule due to general risks related to COVID-19, commonly referred to as the coronavirus. New Birth Pastor Dr. Jamal Harrison Bryant held a special service to educate members about the coronavirus, placed additional hand sanitizer stations throughout the church and modified the "greet your neighbor" portion during the general service.
"Last Tuesday, I spoke to our congregation about the coronavirus and what we know thus far and ways we can prepare for a possible pandemic," said Bryant, who also mentioned the church's plan to expand the food pantry and make additional changes to the standard Sunday service if the threat increases. "Each week, we welcome thousands of parishioners to worship here at New Birth, so it is incumbent upon us to do everything we can to protect ourselves and our members from contracting and spreading the coronavirus."
Although federal officials have identified the domestic coronavirus threat as low, Bryant and his senior leadership are preparing for an escalation in the risk level. "
As people of faith, we are praying for the best outcome but in the event things take a turn for the worse, we have a strategic plan to shift to a virtual service, if needed," said Bryant. "We are actively monitoring this situation and preparing our leadership and members for various scenarios."
Bryant has also encouraged employees, volunteers and members to stay home if feeling under the weather and to be sure to seek proper medical attention. "The Bible reminds us that people parish because of a lack of knowledge. We are doing everything we can to educate our congregation and community about COVID-19 while taking the necessary steps to prepare for a possible pandemic," added Bryant.
During New Birth's March 3 mid-week service, Bryant encouraged his congregation to touch base with seniors, adhere to best handwashing practices, begin to store water and nonperishable items and remain connected to the church through the New Birth phone app for real-time updates and alerts.