Testingfg of Ads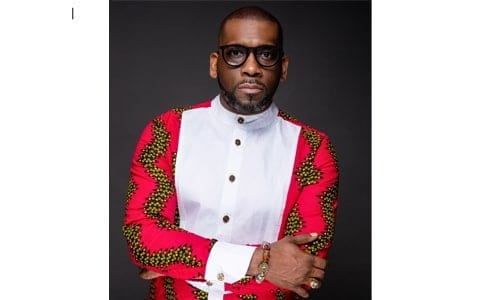 Pastor Jamal Bryant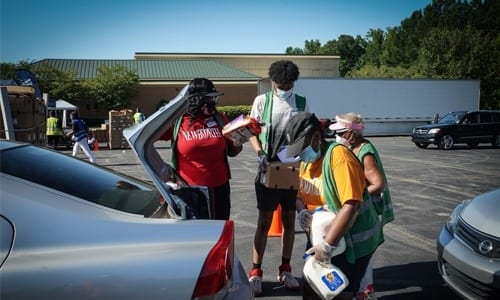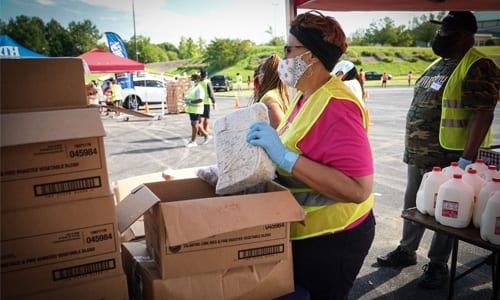 STONE CREST—NEW Birth Missionary Baptist Church is not just one of the state's largest Election Day voting sites but is also a weekly location where more than a thousand people impacted by the global pandemic gather to receive food, supplies and support.
On Saturday, Oct. 31, beginning at 10 a.m., the Stonecrest ministry will make its final push to encourage people to get to the polls for the Nov. 3 election.
"No matter your political affiliation, we are using this opportunity to encourage our community to get to the polls and vote on Nov. 3," said New Birth Senior Pastor Jamal Bryant. "More than a thousand people come to our campus each week as the nation grapples with impacts related to COVID-19. We cannot thank DeKalb County CEO Michael Thurmond and our dedicated partners enough for supporting our efforts to give back and embrace our community."
During Saturday's outreach, New Birth, in partnership with the DeKalb County Chapter of the NAACP, will make a final push to remind registered voters to go to the polls on Nov. 3. Prior to this effort, New Birth has hosted a number of voter registration drives and provided voter information to its members and King's Table food pantry participants.
This weekend's King's Table is being supported by DeKalb County's ongoing COVID-19 relief and community support efforts that have focused on addressing food insecurity in the county.
"CEO Thurmond and a number of DeKalb County commissioners have provided ongoing support for the King's Table. "Food insecurity is a growing crisis in DeKalb County," Thurmond said in a recently issued news release. "We hope that our monthly distributions will help struggling families keep food on their tables."
For more information about New Birth Missionary Baptist Church,  visit www.newbirth.org.