Testingfg of Ads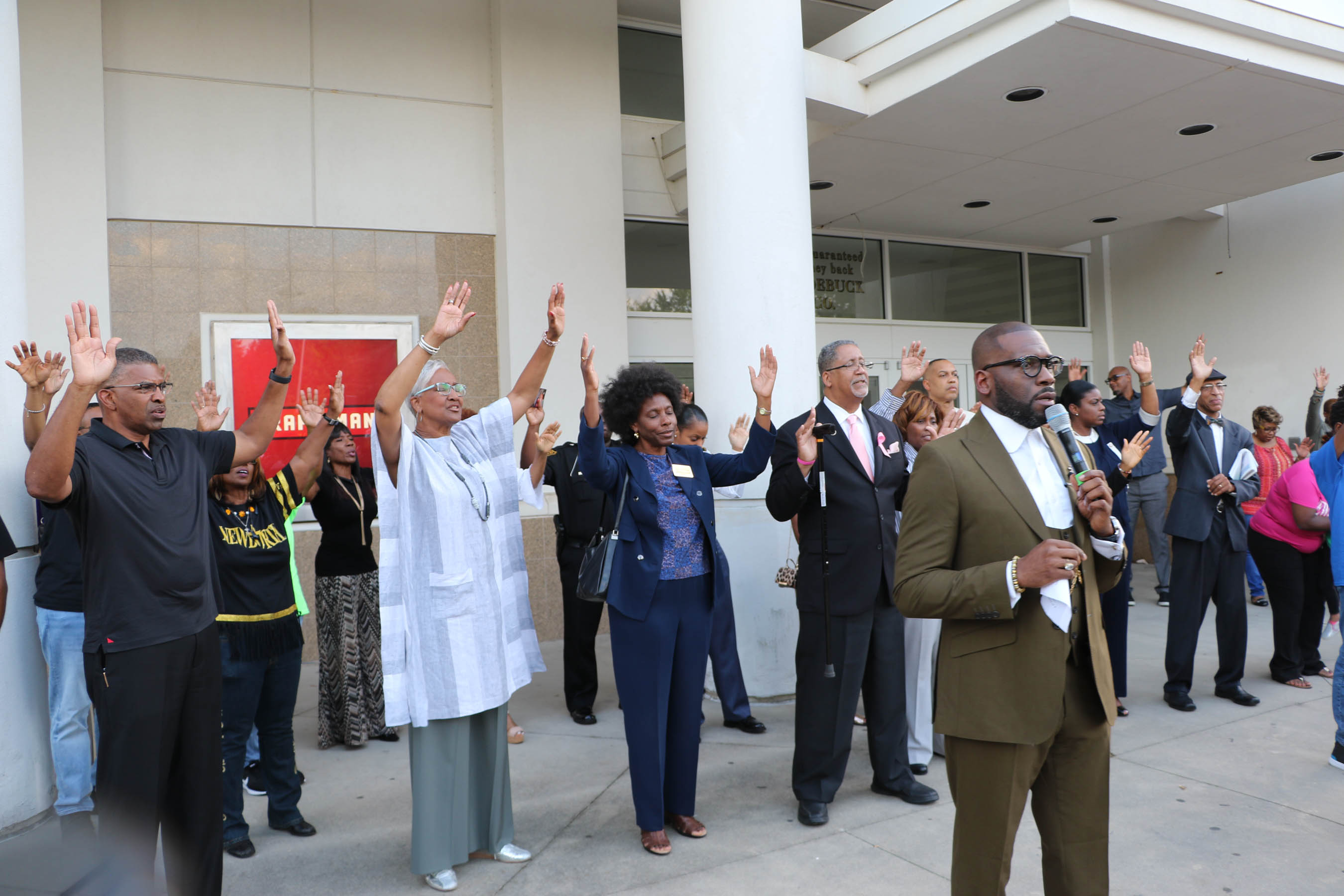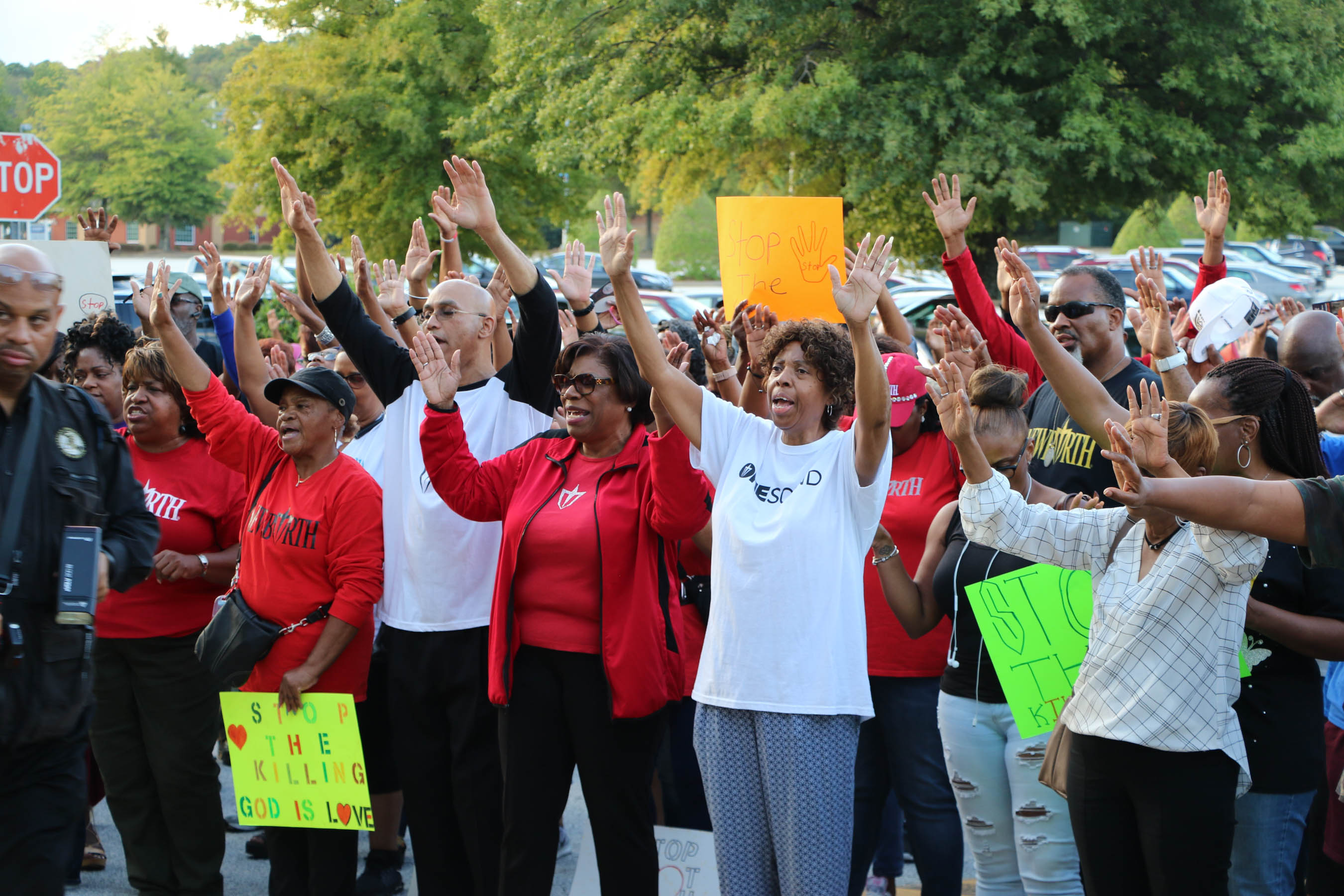 New Birth Missionary Baptist Church's Pastor Jamal Bryant told a crowd of supporters that the community must unite to stop the violence that is plaguing the Stonecrest community, urging them to remain steadfast as God's soldiers.
"We reverse the spirit of death that has been unleashed in this city!" Bryant declared as he led a prayer vigil and community rally on Oct. 8 in the Sears parking lot at The Mall at Stonecrest.
Bryant was joined by a contingent of pastors police, and community leaders as he denounced the recent deadly shootings in the Stonecrest comity. Last month, two people were killed in separate shootings—one on Sept. 29, the other on Sept. 30. The shootings took place less than two miles from New Birth.
Police announced the arrest of one suspect and released the identities of two others sought in the fatal shooting of Kevin Downer. The men opened fire on Downer after a verbal dispute that took place outside the Round One bowling arcade at The Mall At Stonecrest on Sept. 29.
Police said the other shooting incident involved a Subway employee and a customer who got into an argument.  The customer pulled a gun on the employee and the fight spilled into the parking lot, where the employee fired several rounds at the customer. The employee was not charged, police said.
Pastor Bryant said he wanted to hold the prayer vigil to help unite the community.
"Stonecrest is an incredible place to live, work, pray and play; and we take great pride in being an anchor of the economy and the social infrastructure of this community," said New Birth Senior Pastor Dr. Jamal Harrison Bryant. "We will not stand idly by while the violence increases here. Instead, we will lead the chorus of voices to declare in unison that enough is enough. This is our home and we will fight for safer neighborhoods and welcoming public gathering spaces for our families."
A video of the rally can be viewed at www.ocgnews.com.