Testingfg of Ads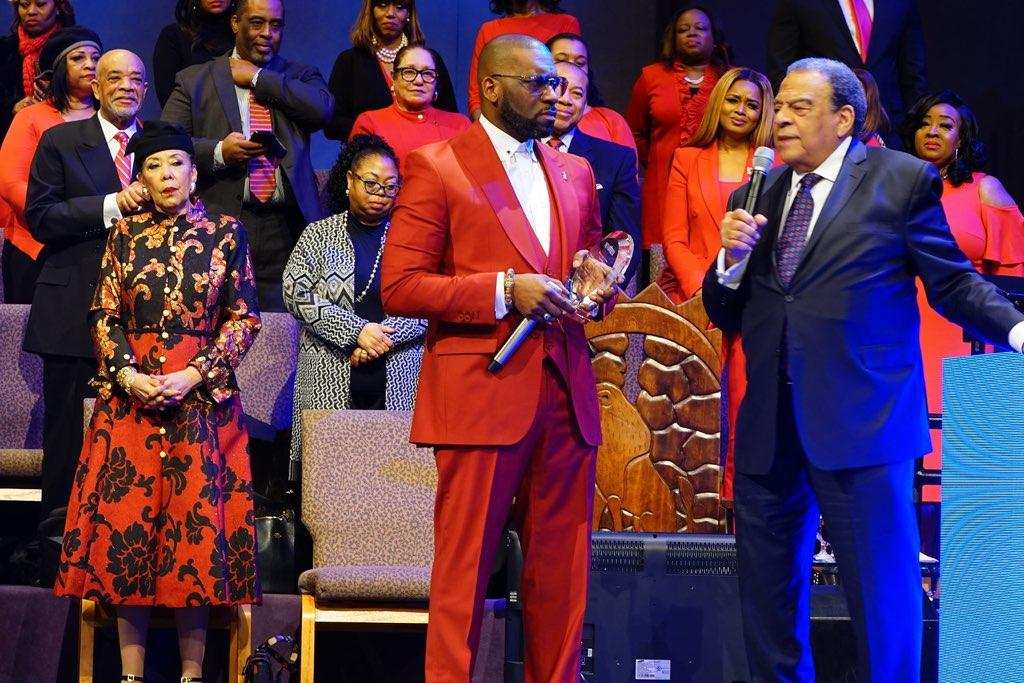 Andrew Young, former Atlanta Mayor and United States Ambassador to the United Nations, was honored as a "Living Legend" at New Birth Missionary Baptist Church on Feb. 9.
Dr. Jamal Bryant honored the 87-year-old civil rights leader as part of the church's Black History Month celebration.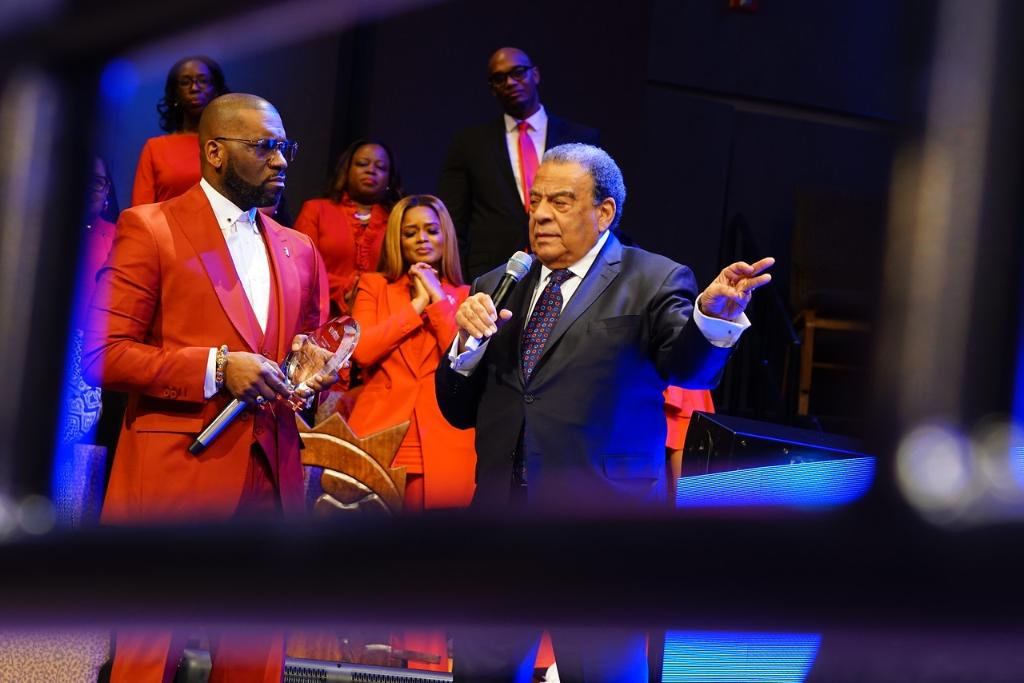 Young, who worked as a leader in the Civil Rights Movement and executive director of the Southern Christian Leadership Conference, served as a United States congressman and later, the 55thMayor of Atlanta. Noted for his role in drafting the Civil Rights Act of 1964 and the Voting Rights Act of 1965, Young now works on a number of national and global initiatives through Good Works International.
In addition to Young, New Birth has honored Civil rights leader and Trumpet Foundation creator Xernona Clayton. Clayton, 89, was the former aide to Dr. Martin Luther King, Jr. and organizer for many key initiatives of the Civil Rights Movement and the SCLC. Clayton was honored on Feb. 2
New Birth will pay tribute to Congressman John Lewis on Feb. 16. Lewis is not expected to attend due to illness.