Testingfg of Ads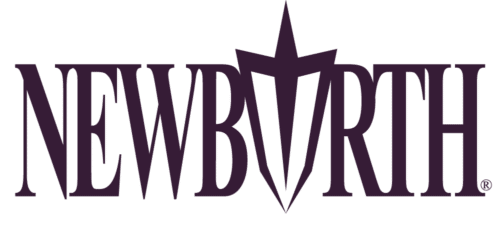 Atlanta's inspiration station Praise 102.5 and WSB-TV are partnering with New Birth Missionary Baptist Church to share its Easter Service during the global coronavirus pandemic.
New Birth will air its Resurrection Service on Easter Sunday at 9 a.m. on newbirth.organd across various social media platforms. Praise 102.5 will broadcast the service at 10 a.m. Additionally, WSB-TV will provide access to New Birth's service on the wsbtv.comwebsite the same day.
"These unprecedented times are forcing the Body of Christ to evolve its approach to reach more people and find innovative ways to stay connected to their congregations and communities," said New Birth Senior Pastor Jamal Bryant, who hosts a weekly food pantry that feeds 1,000 people each Saturday. "We are excited about the partnership with Praise 102.5 and WSB-TV and look forward to sharing words of hope and inspiration during these uncertain times as we reflect on the resurrection of Jesus Christ."
Since the CDC and local officials have restricted in-person gatherings, New Birth and other churches across the country have leveraged digital and streaming services to share weekly sermons and inspirational messages. After launching a fully virtual service, New Birth has experienced a surge in online viewers with a virtual audience that is approaching 1 million weekly viewers.
Dr. Bryant's Resurrection Service sermon, "Cross Over Corona," will speak to current events around the global pandemic and God's promise in trying times. "People all over the world have been in a panic because of this life-threatening pandemic but I want to remind everyone that God is here to bring peace in the midst of chaos," Bryant said.
 In addition to New Birth's partnerships with Praise 102.5 and WSB-TV, the congregation also will broadcast a special sermon for Fox Soul's Super Sunday Sunday on April 12.
"In these trying times, Sunday worship is more important than ever," said Praise 102.5 Program Director Derek Harper. "Praise 102.5 is pleased to partner with Dr. Bryant and New Birth to give Atlanta area listeners the ability to access Bible-based scripture and still be able to practice the measures put in place to combat the COVID-19 outbreak."
New Birth Online
New Birth continues to offer spiritual enrichment and hope to its members and community by offering online services. To view the weekly digital services, log on to newbirth.orgon Tuesday at 7:30 p.m. and Sunday at 9:30 a.m. New Birth services are also available on Facebook and YouTube under New Birth MBC. The church's 24-hour prayer line is 770-484-7113.
 The New Birth Experience on Praise 102.5
Praise 102.5 is a Radio One station based in Atlanta, Georgia. To listen to The New Birth Experience, tune into Praise 102.5 or visit MyPraiseATL.comon Sunday at 10 a.m. Praise 102.5 plans to run The New Birth Experience throughout the month of April.