Testingfg of Ads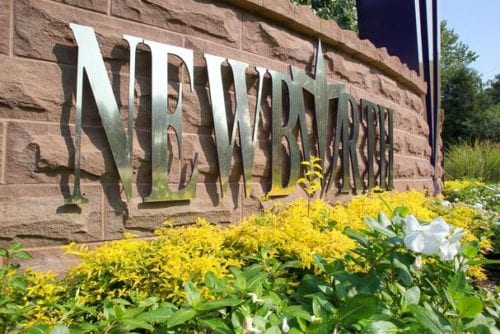 STONECREST, GA—Local medical professionals serving on the frontline of the COVID-19 crisis now have a place to retreat and rest, thanks to a newly-forged partnership between New Birth Missionary Baptist Church and the Allen Entrepreneurial Institute.
The Rest & Retreat Center, a repurposed facility designated for local healthcare workers, is a housing dormitory and hotel on the Allen Institute property with 20 executive double-bed rooms and complimentary onsite food and beverage.
"This pandemic has stretched our healthcare system and taxed our frontline professionals in ways we can't even imagine," said New Birth Senior Pastor Dr. Jamal Bryant. "The Rest & Retreat Center was created to provide a refuge and place of rest for the men and women who are working exhaustive hours at our local hospitals and serving our community during this critical time. This is our way of showing our thanks and giving back to the healthcare community."
With help from a number of private donors, the Rest & Retreat Center is free of charge for all approved medical professionals. During their stay, participants are provided pre-packed meals during designated breakfast, lunch and dinner hours. No family members or pets are allowed during the stay. Reservations must be made 24 hours in advance.
"The Allen Entrepreneurial Institute salutes all of our frontline workers for their service during this worldwide pandemic and are especially grateful for our dedicated medical personnel," said founder Bill Allen. "In partnership with our neighbor, New Birth, we are committed to do whatever we can to help our community."
As the country continues to brace for a peak in COVID-19 infections, New Birth and The Allen Institute plan to provide this service throughout the month of May to support the increased demand on healthcare professionals in the area.
Kienna Chapman uses the Rest & Retreat Center after an exhaustive day as a surgical technical nurse.
"Since the COVID-19 situation hit Georgia, we have been working around the clock as our team has been redeployed to assist in the ICU and emergency departments," said Chapman, a 20-year medical field veteran. "I am blessed to have a place to go during this time to have a place to relax, meditate and replenish after an exhausting day."
Medical professionals interested in making a reservation should email rsvp@newbirth.orgor call 770-696-9600 for additional information.