Testingfg of Ads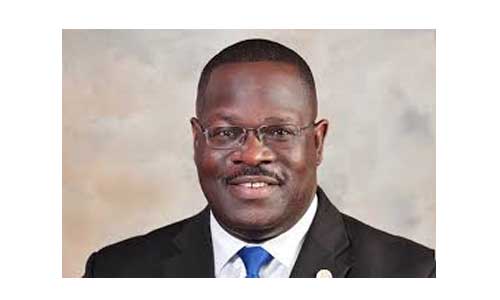 Rockdale County Chairman t, Sr. is hosting The Chairman's Youth Summer Enrichment Program July 22-26,10 a.m. – 2 p.m., at J.P. Carr Community Center, 981 Taylor St., Conyers.
The Chairman's Youth Summer Enrichment Program is aimed at  rising Rockdale 6th grade students who are transitioning from elementary school to middle school.
The free interactive program focuses on STEM (Science, Technology, Engineering, and Math). The curriculum is designed to re-energize and refresh each student's academic focus as they prepare to return to school following their summer break. The free program also will highlight academics, athletics, and attitude.
To enhance each participant's structured learning outcome, the class size will be limited to 25 Rockdale Countystudents.Interested parents can register by visiting:  https://www.eventbrite.com/e/the-chairmans-youth-summer-enrichment-program-tickets-62309200496or by typing in "The Chairman's Youth Summer Enrichment Program" in the search bar on Eventbrite.
Participant selection will be based upon a first-come/first served basis.Lunch will be provided daily for each participant.
The program is offered at no cost to the student.
For more information, you can contact the Chairman's Executive Assistant, Andrea Lee at andrea.lee@rockdalecountyga.govor at 770-278-7003.