Testingfg of Ads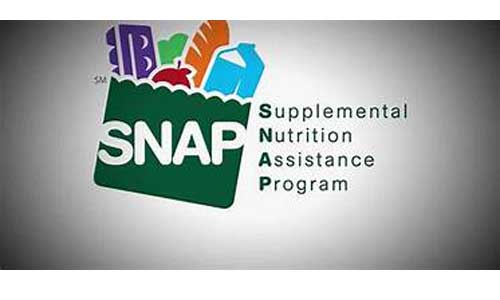 The Georgia Division of Family & Children Services (DFCS) has partnered with the Georgia Department of Education (GaDOE) to provide an additional food benefit to needy families with children.
The Pandemic-Electronic Benefit Transfer Program (P-EBT) will be issued to families who receive free or reduced school lunches, those currently receiving Supplemental Nutrition Assistance Program benefits (SNAP, formerly known as Food Stamps) as well as needy families who are not currently receiving SNAP.
The P-EBT, which will provide a one-time allotment of $256.50 per eligible child, will be issued at the end of July, along with the Pandemic SNAP assistance. The Family First Coronavirus Response Act of 2020 allows the Food and Nutrition Service (FNS) to facilitate the distribution of the P-EBT program.
Eligible SNAP recipients will automatically receive the P-EBT benefits loaded onto their existing EBT cards if their child was enrolled in the free and reduce meals program during the 2019-2020 school year, officials stated in a news release.
Based on data provided by the GaDOE, the P-EBT supplement will aid more than 1.1M Georgia students who are eligible for free or reduced school lunch.
Since COVID-19-related school closures impacted students' ability to receive school-based meals, the GaDOE has assisted families by providing over 28.4 million free meals through the National School Meal Program for children 18 years and under.  Meals were delivered at bus stops across the state for children that could not get to the school locations to pick up the meals.
DFCS provided $324,804,924 in Pandemic SNAP assistance to eligible families in March, April, May and June.
"We know food insecurity for students who rely on school meals during school closures is a major concern," State School Superintendent Richard Woods said. "This partnership with DFCS is part of our efforts to ensure Georgia's children are fed, safe, and healthy during the pandemic."
Constituents who do not currently receive SNAP but have children who are eligible to receive free or reduced meals as of March 2020 can apply for P-EBT benefits at https://dfcs.georgia.gov/pandemic-electronic-benefit-transfer.
Eligible families can use the Student Testing ID (GTID) number of each eligible child in their household to complete the application process. Parents who do not have their child's GTID may check the Georgia Student Portal, report cards, other school-related materials or contact their local school district for this information.
Approved applicants will receive an EBT card within three to four weeks of approval. Families will receive information explaining card usage and activation procedures.
Families can use their pre-loaded EBT cards at approved EBT grocery retailers and outlets to purchase food items.
For more information and updates about P-EBT in Georgia, visit: https://dfcs.georgia.gov.