Testingfg of Ads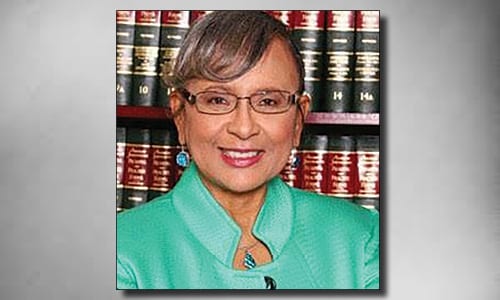 By Ruth A. Wilson
Clerk of Courts
By law, we, in the Clerk of Courts Office, are not permitted to provide legal advice or referrals even though we are regularly asked to do so. We want to be as helpful as possible to our patrons and constituents so we make a great effort to provide regular information on where legal assistance can be found. 
Following are five free opportunities and resources:
Ask A Lawyer Day, April 13
The event will be held 10 a.m. until 1 p.m., Nancy Guinn Memorial Library, 864 Green Street, Conyers. Topics:  Family, Wills & Estates, Bankruptcy / Consumer, Landlord Tenant and more.  For more information: 404-894-7707
Family Law Information Center  
The Family Law Information Center offers free one-time, 30-minute consultations each Friday, 9:30 a.m. to noon, by appointment only.  No criminal matters are addressed. All applicants are scheduled for 9:30 a.m., and are seen on a first-come, first-served basis by signing in with the deputy clerk in Room 204. Consultations are provided by licensed volunteer attorneys in the Rockdale County Courthouse Law Library. The attorneys will provide general information, guidance and assistance. Appointments may be scheduled by calling the Clerk of Courts Civil Division at 770-278-7905. Missed appointments without 24 hours prior notice will not be rescheduled.
Nancy Guinn Memorial Library
864 Green St., Conyers: Patrons have access to an extensive up-to-date collection of legal books and the Westlaw Next legal database including Official Code of Georgia Annotated (all laws of the state), Black's Law Dictionary, Practice & Procedure. The Westlaw Next database includes access to: Case law and legal forms, state and federal statutes, administrative codes, newspaper and magazine articles, etc.  
Legal Self-Help Links
Atlanta Legal Aid
www.atlantalegalaid.org
Basic Rules of Court Conduct  www.georgiacourts.org/content/basic-rules-court-conduct
Cornell Legal Information Institute
www.law.cornell.edu/states
Everybody's Legal Glossary   www.madisonpubliclibrary.org/internetresources/everybodys-legal-glossary-nolo
FindLaw – www.findlaw.com
FindLaw en Español – blogs.findlaw.com/insider/2009/10/new-findlaw-en-espanol-launched-for-spanish-speaking-consumers-seeking-legal-information.html
Georgia Legal Aid –
www.georgialegalaid.org
Georgia Probate information   www.georgiaprobaterecords.com
gaprobate.gov. All of the standard probate forms are available on this website
Georgia State University Law Library   
lawlibrary.gsu.edu
"I Present My Case"
(video for pro se litigants) 
www.fairplay.org/about/I-present-my-case.html Requires Adobe Flash Player
Introduction to Basic Legal Citation 
www.law.cornell.edu/citation
Learn about your Georgia courts 
www.georgiacourts.gov/georgia-courts/learn-about-the-courts
Lectric Law Library
www.lectlaw.com
Nolo
www.nolo.com
Representing yourself – Dougherty County, GA links 
www.dougherty.ga.us/content/2889/3011/3528/default.aspx
Record Restriction Forum, June 9
Arrest record cleanup: 9 a.m. to noon, Springfield Baptist Church, 1877 Iris Drive SE, Conyers. May be eligible for record restriction if: 
 • Arrested in Rockdale County by Rockdale County Sheriff's Office, Conyers Police Department or Georgia State Patrol
 • Arrest not resulting in a conviction (PLEAS, JURY TRIALS, OR NOLOS)
 • Pre-Trial Intervention/Diversion Program Completed
Why Restrict?
 • Improve Housing Opportunities
 • Improve Job Opportunities
 • Improve Financial Access Opportunities
Must apply in advance. Applications available April 16 at RockdaleClerk.com.