Testingfg of Ads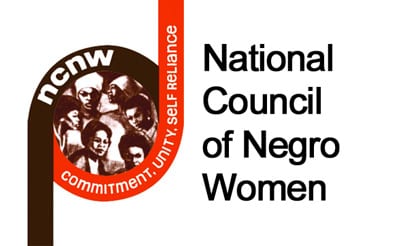 WASHINGTON – The National Council of Negro Women (NCNW) is heartbroken over the deaths of Ms. Heather Hayer, Lt. H. Jay Cullen, a 20-year veteran of the Virginia State Police, and Trooper Berke M. M. Bates in Charlottesville, VA. NCNW expresses its sincere sympathy and condolences to the wounded and deceased, their families and friends.
Fringe groups who seek to terrorize and take innocent lives discredit their cause, their country and themselves. The First Amendment to the U.S. Constitution guarantees every American the right to peacefully express his/her views on matters of policy and principle, no matter how extreme or nonsensical. But no American has the right to resort to senseless violence to make a political or economic point.
NCNW was founded in 1935 by Dr. Mary McLeod Bethune, an outspoken advocate for civil rights, who actively supported efforts to end lynching and the poll tax. In today's polarized political climate, it is important to remember that great and lasting social change is rarely wrought by violence. Instead, the moral authority created by peaceful, persistent, principled protest reversed lynching, outlawed segregation and prompted the Voting Rights Act. Most Americans are strongly opposed to bigotry in principle and in practice and will not be led backward by the misguided actions of a deluded few.
As disturbing as the pictures from Charlottesville were, we should be equally disturbed by the failure to create a rational immigration policy, mass incarceration of persons of color, police misconduct, homophobia, voter suppression tactics, homelessness and poverty. A cursory examination of American history suggests that racism and bigotry are intricately woven into the national fabric. It is past time that we unraveled the sin of racism once, and for all. Instead, now is the time for patriots to strive with all our might to become one nation, indivisible, with liberty and justice for all.
Ingrid Saunders Jones, NCNW released the statement from the NCNW.