Testingfg of Ads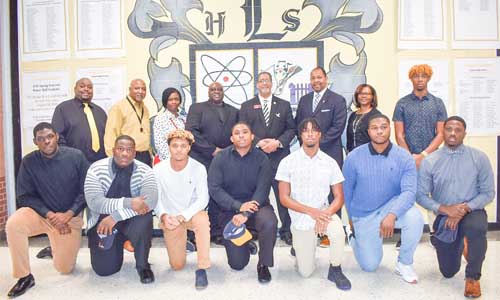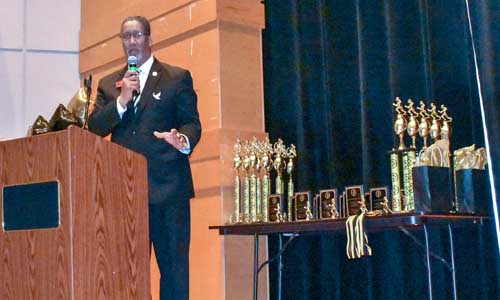 "Whatever you do, do something and do it to the best of your ability," Mayor Jason Lary told students attending Lithonia High School's Signing Day.
The students, mostly athletes, were joined by their parents to hear the mayor's motivational speech before participating in their National Signing Day in which four 12thgrade football players officially announced the schools they will be attending next year.
Ja'Courtney Snipes, Kaveh Brantley, Gerald Sanders, and Zaryon Stubbs collectively earned football scholarships totaling more than a quarter of a million dollars.  They will be attending Charleston Southern University, Independence Community College, Hutchinson Community College, and Rinehardt University respectively on two and four-year scholarships.
"We are seeing a greater interest in football," said Lithonia Head Football Coach David Edwards.  "When I first started working here, students were looking at me like I was crazy when I asked them about playing sports.  Now, because these young men's leadership and the positive role models, more young students want to follow in their footsteps.".
The high school students invited Lithonia Middle School's football team to attend the event. Retired NFL cornerback Tyrone Poole was also a guest speaker who encouraged the students and presented copies of his book, "Ultimate Success in the Game of Life."