Testingfg of Ads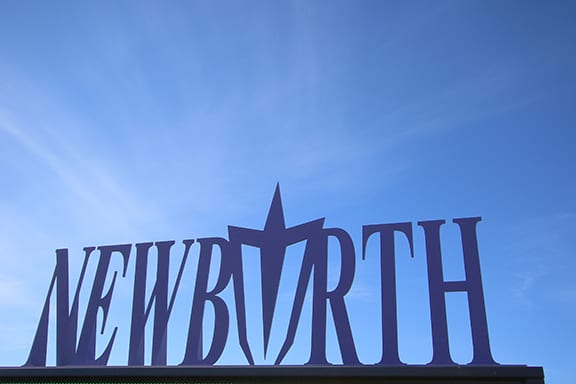 By Valerie J. Morgan 
A national search will be conducted to find a successor for Bishop Stephen A. Davis who has resigned from New Birth Missionary Baptist Church. 
Church officials announced Davis' resignation on June 6, saying that he resigned to concentrate on the two churches he founded in Alabama. 
Thomas W. Dortch Jr.,  chairman of the church's board of directors, told On Common Ground News that Davis was challenged in making the weekly drive to Stonecrest while trying to oversee his church in Birmingham and Tuscaloosa.    
"It was a lot for him. We appreciate what he did. He was never brought on as a permanent successor. We need a full-time pastor and we're going to do a national search so that New Birth can continue to grow," said Dortch. 
Dortch said he has asked Bishop Dale C. Bronner of Word of Faith Family Worship Cathedral in Austell; Pastor John Gray of Relentless Church in Greenville, S.C.; Bishop Neil C. Ellis of Global United Fellowship located in the Bahamas; Elder Vanessa Long, the wife of the late Bishop Eddie Long; and the head of the Deacons Board to be a part of the team. He said others would be added.
"We're not going to rush out and get someone in a few weeks. We're going to take the time needed to find the right person to lead New Birth," Dortch said. 
Dortch said "listening sessions" also would be held to get input from the congregation on what members would like to see in their new pastor.
In the meantime, prominent guests pastors will alternate leading the church's worship services.
"I've asked Bishop Bronner, Bishop Ellis and others to come," said Dortch, adding that he would like to also see Edward Long, Bishop Long's son, nurtured and have a more active role at New Birth.
Elder Vanessa Long broke the news that Bishop Davis had resigned to the congregation at its mid-week service.  
Davis had served as interim senior pastor of New Birth since the death of Bishop Eddie L. Long in January 2017.
Elder Long said she is thankful Davis stepped in for the 16-month period he served at New Birth following her late husband's death. Bishop Long died last year of cancer at 63.
"I am so grateful that Bishop Davis honored the wishes of my late husband by serving New Birth at a time of need. We pray God's Blessings over him, his wife, First Lady Darlene, and the Birmingham church family," said Elder Long. 
Bishop Davis said he would continue to be a part of the New Birth family, although he would no longer lead services in the city of Stonecrest.    
"I love my New Birth Family both in Birmingham and Stonecrest. However, at this time my wife, my children and the New Birth Birmingham family need my full attention," Davis said.  "We will remain a New Birth Church in Birmingham and maintain a relationship with the New Birth Stonecrest congregation."