Testingfg of Ads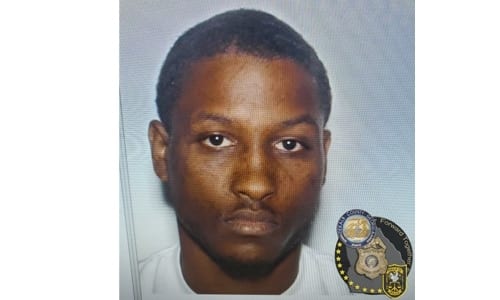 DeKalb County Police Department is looking for murder suspect Ronal E. Derickson (correct spelling of his first name). Derickson is wanted for the shooting death of a female who was in her mid-20s.
The shooting happened shortly before 1 p.m. today(Sept. 11) at the Retreat at Stone Mountain, 1206 Ashley Place in Stone Mountain.
Investigators believe that the victim and the suspect, who share children together, were involved in a dispute before the suspect shot the victim in the chest. Two minor children were present during the incident and investigators believe Derickson fled the scene with them. An Amber Alert was issued and the children were later found at a relative's home unharmed. Investigators believe Derickson brought them to the relative's home then fled.
If anyone comes into contact with Derickson, they are urged to use caution and call 911 or the Homicide Unit at 770-725-7850.