Testingfg of Ads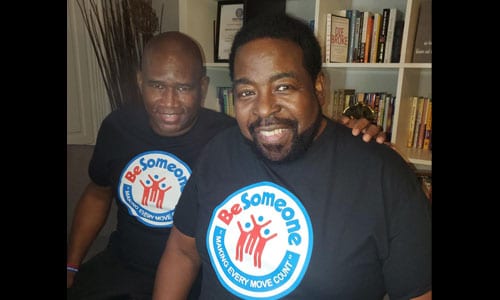 World-renowned motivational speaker Les Brown will join Orrin "Checkmate" Hudson and students enrolled in the virtual "Chess for Success" program offered by DeKalb County's Office of Youth Services (OYS).
Brown will speak to the students, who are ages 8 to 16, on Wednesday, July 22, at 10:30 a.m.The program is part of DeKalb's Virtual Summer Camps, which areoffering a variety of classes for area students this summer.
Hudson, who is founder and CEO of Be Someone Inc., a DeKalb County based non-profit that uses the game of chess to teach life lessons to students, many of whom are considered "at-risk."
Hudson and Brown have worked together in the past on multiple youth motivational programs and it was Hudson's idea to call his friend and ask him to say a few words to his students. Brown readily accepted the invitation.
"What we teach our students is not only how to play the game of chess, but how to use the strategy of the game to win in life," Hudson said. "For example, these young people learn that there is a consequence for every move they make on the chess board and in life."
The chess champion, whom Brown has called "one of the best motivational teachers of young people in the world," says that  having Brown speak to his students will be impactful.
"There is no one better than Les Brown when it comes to connecting with audiences of all ages and imparting a true message of positivity," Hudson said.
Brown's website refers to him as "one of the world's most renowned motivational speakers… he is a dynamic personality and highly sought-after resource in professional circles."
Once Brown concludes his remarks, the students enrolled in the six-week Success for Chess program, will have an opportunity to ask questions.
More information about the Be Someone is available at www.besomeone.org, and more about Les Brown can be found at www.lesbrown.com