Testingfg of Ads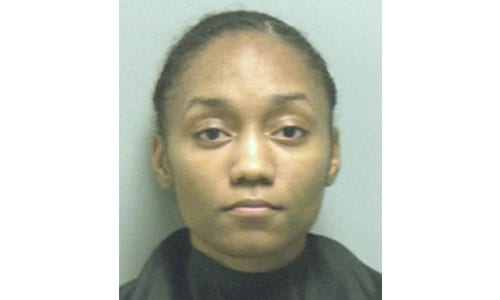 Dijanelle Fowler, 25, was indicted on Oct. 3 for the murder of her 13-month-old daughter, Skylar, whom she is accused of leaving unattended in a hot vehicle for six hours.
The DeKalb County Grand Jury returned a three-count indictment against Fowler, charging her with murder in the second degree, cruelty to children in the second degree and concealing the death of a child.
According to investigators, Fowler left the child buckled in a car seat in the rear of her vehicle while she went to a hair salon in Tucker on the morning of June 15, 2017. When she returned approximately five hours later, she sought assistance to jumpstart her disabled car, authorities said. Fowler then drove to the parking lot of Emory University Hospital and made repeated calls to 911 saying she was suffering from a seizure. Medical staff responded to the parked vehicle where they discovered the body of the deceased child. Following an investigation, arrest warrants were issued for Fowler on July 6, 2017. She remains jailed without bond.
Fowler's case marked the first hot car death of a child in Georgia this year.  Twenty-three children have died in hot cars in the U.S. so far this year, many of them in the South, according to the nonprofit Kids and Cars organization, which works on preventing such catastrophes.
The case will be prosecuted by the District Attorney's Sexual Exploitation and Crimes Against Children (S.E.C.A.C.) Unit.  A trial date has not yet been set.