Testingfg of Ads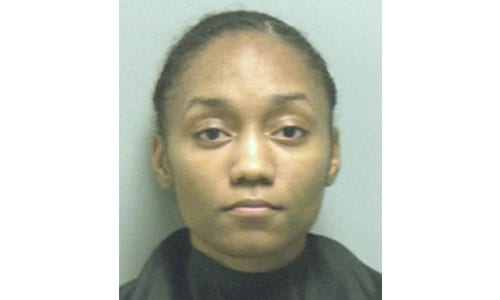 DiJanelle Fowler, mother of 13-month-old Skylar Fowler, has been arrested in connection with the death of her child.
On June 15, Fowler called 911 from Emory Physician parking garage advising that she had a medical emergency. Emory Police responded and found the mother and child in the car. The child was strapped into her car seat in the back seat of the vehicle and was pronounced dead on the scene.
During the investigation, it was determined that the child's condition and injuries were not consistent with the timeline given by the mother. It was also revealed that the mother had a hair appointment earlier that day. While at her appointment, Fowler left the 1-year-old in the car with the engine and air-conditioning running. At some point, the car shut off and the baby succumbed to the high temperatures in the vehicle.
Fowler is being held in the DeKalb County Jail and is charged with second degree murder, second degree child cruelty and concealing a death.