Testingfg of Ads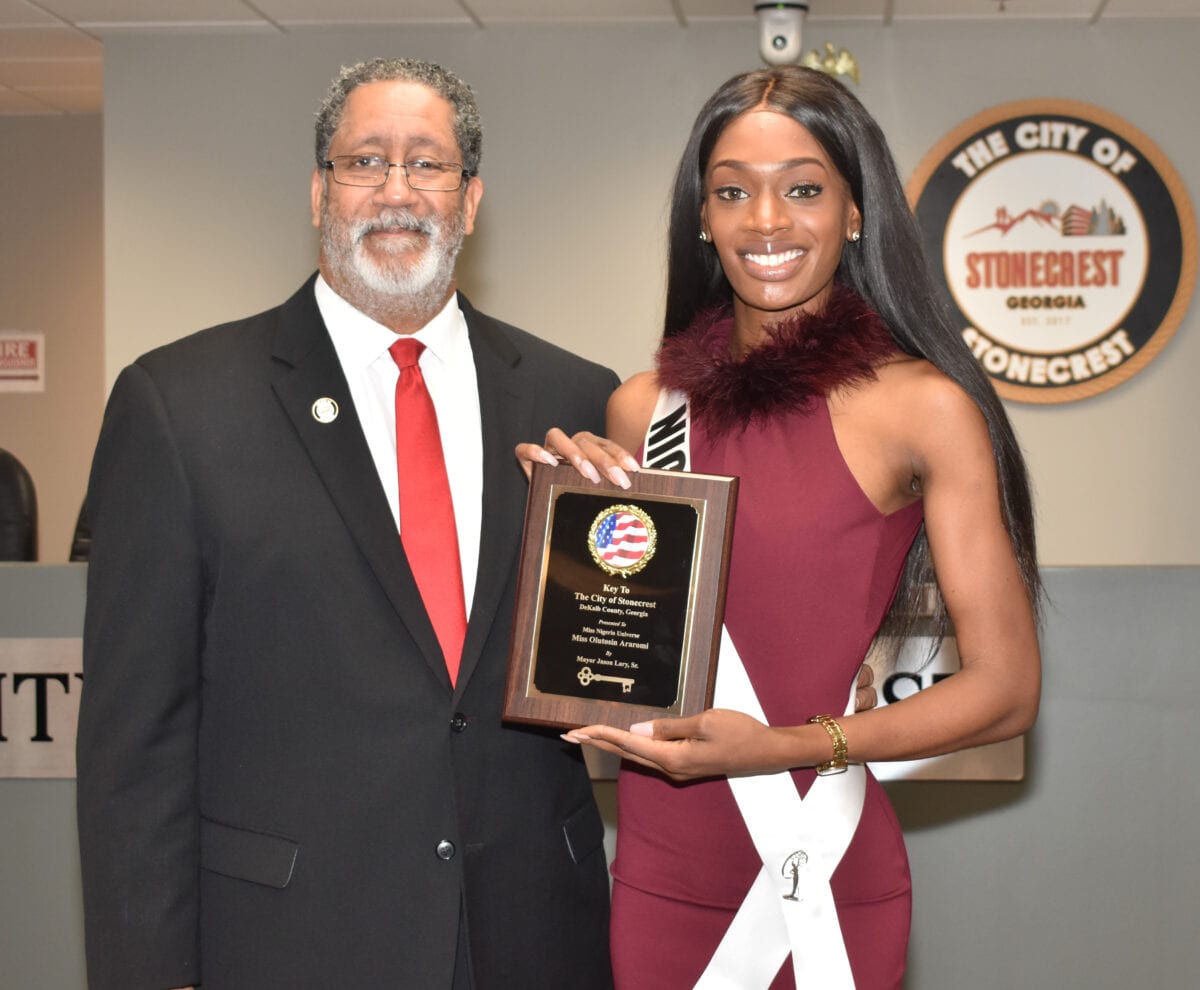 Miss Nigeria, Olutosin Araromi, visited Stonecrest City Hall, two days after competing in the Miss Universe 2018 Pageant in Atlanta. Mayor Jason Lary presented Aaromi with keys to the city and congratulated Araromi for her participation in the Dec. 8 pageant, along with Araromi's roommate, Zozibini Tunzi, Miss South Africa, who took the crown at the pageant.
"It was a great honor to meet Miss Nigeria. On behalf of the City of Stonecrest, I presented her the keys to our city to show our appreciation and support for what she and and Miss Universe and others like them represent as role models for young, black women around the world."
Miss South Africa beat out 89 other contestants for the Miss Universe 2019 crown. She was joined by Miss Puerto Rico, Madison Anderson, and Miss Mexico, Sofia Aragon, as the top three contestants.