Testingfg of Ads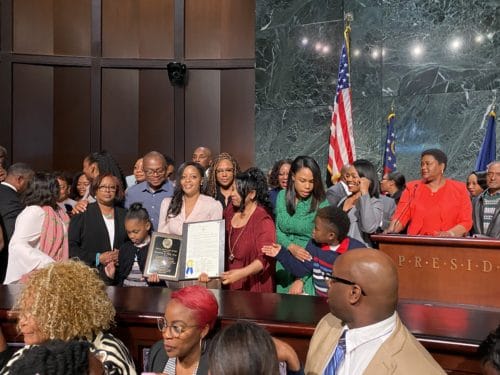 Lilly, an attorney, entrepreneur and political activist, was recognized during national Women's History Month.
"I am honored and humbled by this recognition," said Lilly. "My siblings and I learned to be servant leaders from our parents who never missed an opportunity to help those in need."
"Meredith will tell you the truth and is a powerful advocate," said DeKalb CEO Michael Thurmond, who attended the event. "She is one of the great women in DeKalb County and the State of Georgia."
Other speakers at the ceremony included a variety of public officials and community activists including:
Mereda Davis-Johns, DeKalb County Commissioner
Steven Reed, Mayor of Montgomery, AL
Rev. Gerald Durley, Sr., pastor of Providence Missionary Baptist Church, Atlanta
Dr. Jamal Bryant, pastor of New Birth Missionary Baptist Church
Henrietta Antoinin, executive with Atlanta Life Insurance Company and long-time community activist
Meredith, who works in the office of DeKalb CEO Michael Thurmond, is responsible for constituent services for the 750,000 residents of DeKalb.