Testingfg of Ads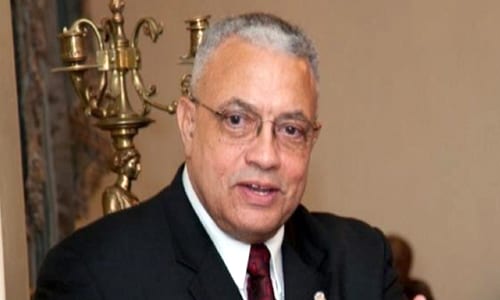 The public is invited to meet DeKalb County's new deputy chief operating officer of public safety, Joseph "Jack" H. Lumpkin, on Saturday, Feb. 3, 10 a.m. to 12 p.m., in the Maloof Auditorium, 1300 Commerce Drive, Decatur. Residents will have an opportunity to discuss neighborhood safety concerns and share ideas on how to unite the county and improve community relations efforts.
Lumpkin will oversee police, fire rescue, animal control, emergency management, E-911 and medical examiner services. He will begin his tenure on Jan. 28 and will be responsible for leading approximately 1,600 employees with a total 2018 annual budget of nearly $201 million. His responsibilities also will include improving police services, strengthening relations with the community and enhancing coordination and communications for emergency and disaster responses.
Lumpkin brings more than 40 years of experience in law enforcement including police chief positions in Toccoa, Albany, Athens-Clark County, and most recently, Savannah-Chatham County. He presently serves on the board of directors of the International Association of Chiefs of Police. He previously served as vice president for the National Organization of Black Law Enforcement Officers (NOBLE). The Georgia Association of Chiefs of Police recognized Lumpkin as Peace Officer of the Year in 2014 and he was recognized by Georgia NOBLE in 2003 as Police Officer of the Year.
Sponsors of the public safety meet and greet event include the DeKalb NAACP, the DeKalb Pastors Alliance, Inc. and the Civic Association Network.  For more information, visit the county's website at www.dekalbcountyga.gov.